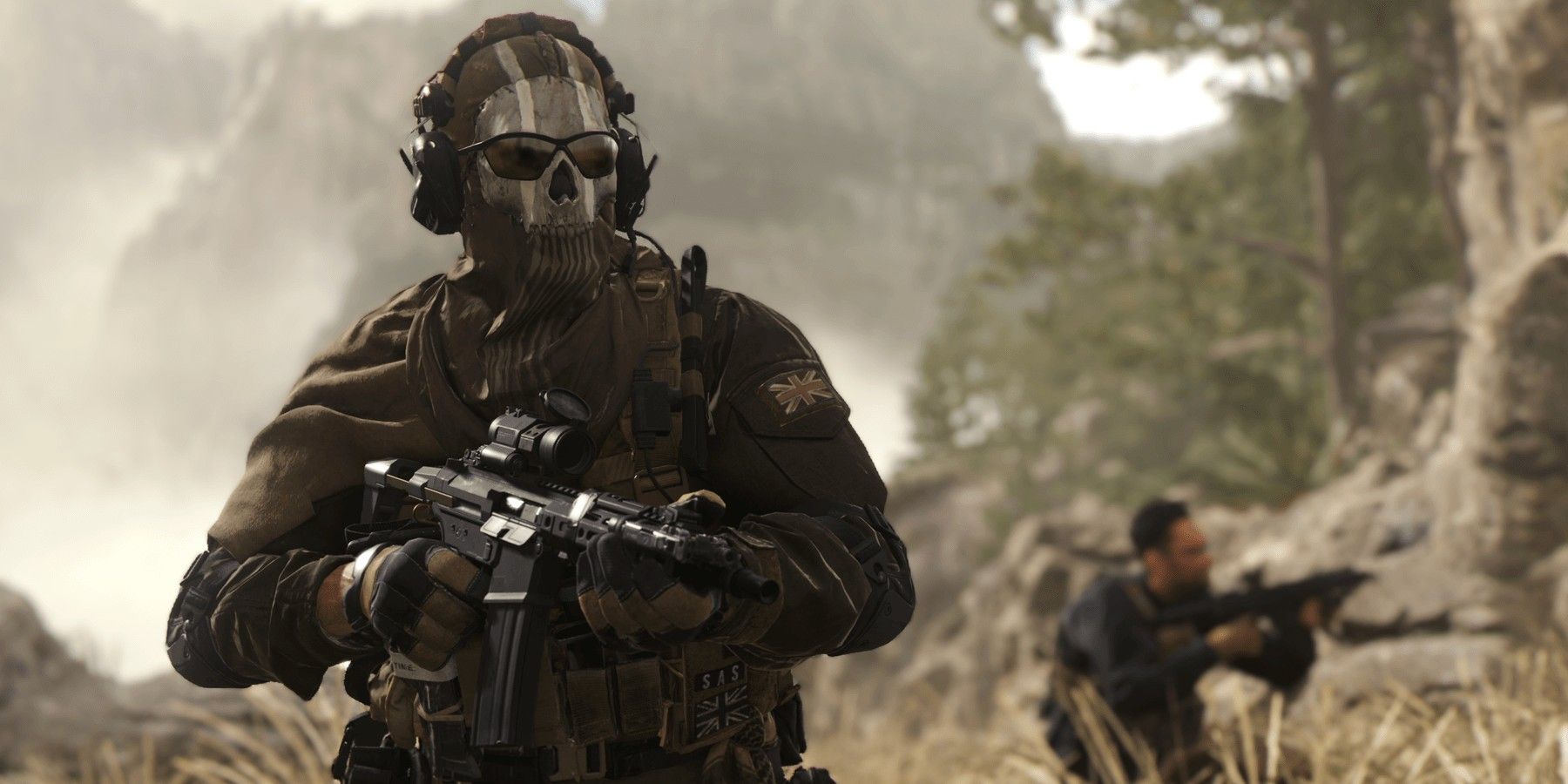 A Call of Duty: Modern Warfare 2 player posted a video with a slight twist on the usual crazy knife killcams. Outlandish knife kills are a longstanding staple in the Call of Duty franchise, and it seems that Call of Duty: Modern Warfare 2 is no exception to the rule.
Throwing knives are a lethal equipment in Modern Warfare 2, and allow players to instantly kill enemies with a successful hit. Players only get one knife though, and the throwing knives tend to be less easy to land a hit with over long distances, making long-range knife kills rarer. While Modern Warfare 2 does have ultimate perks, none of them give players the ability to throw self-guided knives, so this kill happened through sheer luck.
RELATED: Call of Duty: Modern Warfare 2 Campaign Players Can Unlock Rewards for Multiplayer, Warzone
The video that Reddit user xfinityhomeboy posted opens with the player's character instantly dying, then switches to the killcam. The one in a million knife throw is shown in all its glory, as the enemy player throws the weapon, it bounces off of the road, hits a bus, then bounces off of that bus and into the player's character. Moments like this can no doubt be frustrating to players, but, as noted in the title of the video, the improbability of being killed by a bouncing throwing knife takes a lot of the sting out of dying so quickly. And on the bright side, it's not a bugged Call of Duty player flying, but something that's actually intended to be able to happen.
Surprise throwing knife kills are just a fact of playing Call of Duty, and have to be taken in stride along with other gameplay quirks or tropes of the franchise. For years, there have been funny moments like this in Modern Warfare 2 and older games that players have to laugh or brag about, depending on which side of the kill they're on.
While pulling off a kill like this is pretty difficult, it's not impossible. Back in the days of the original Modern Warfare 2, throwing knife kills from across the map were always a crazy accomplishment, even with some tips and tricks about where to stand on which maps. Having moments like that tapping into the original Modern Warfare 2 nostalgia is a big draw for players, and that might play into why Modern Warfare 2 is outselling Call of Duty: Vanguard by 40%.
Not everyone enjoys these moments, of course, and there are probably some players that would be upset by getting sniped with a throwing knife. But overall, players seem to enjoy these crazy killcams and what they add to the game.
Call of Duty: Modern Warfare 2 is currently available on PC, PS4, PS5, Xbox One, and Xbox Series X/S.
MORE: Call of Duty: Modern Warfare 2's 'Alone' Mission Builds a Great Friendship Between Soap and Ghost
bottikcointo
bottikcointo
bottikcointo
bottikcointo
bottikcointo
bottikcointo
bottikcointo
bottikcointo
bottikcointo
bottikcointo
bottikcointo
bottikcointo
bottikcointo
bottikcointo
bottikcointo
bottikcointo
bottikcointo
bottikcointo
bottikcointo
bottikcointo
bottikcointo
bottikcointo
bottikcointo
bottikcointo
bottikcointo
bottikcointo
bottikcointo
bottikcointo
bottikcointo
bottikcointo