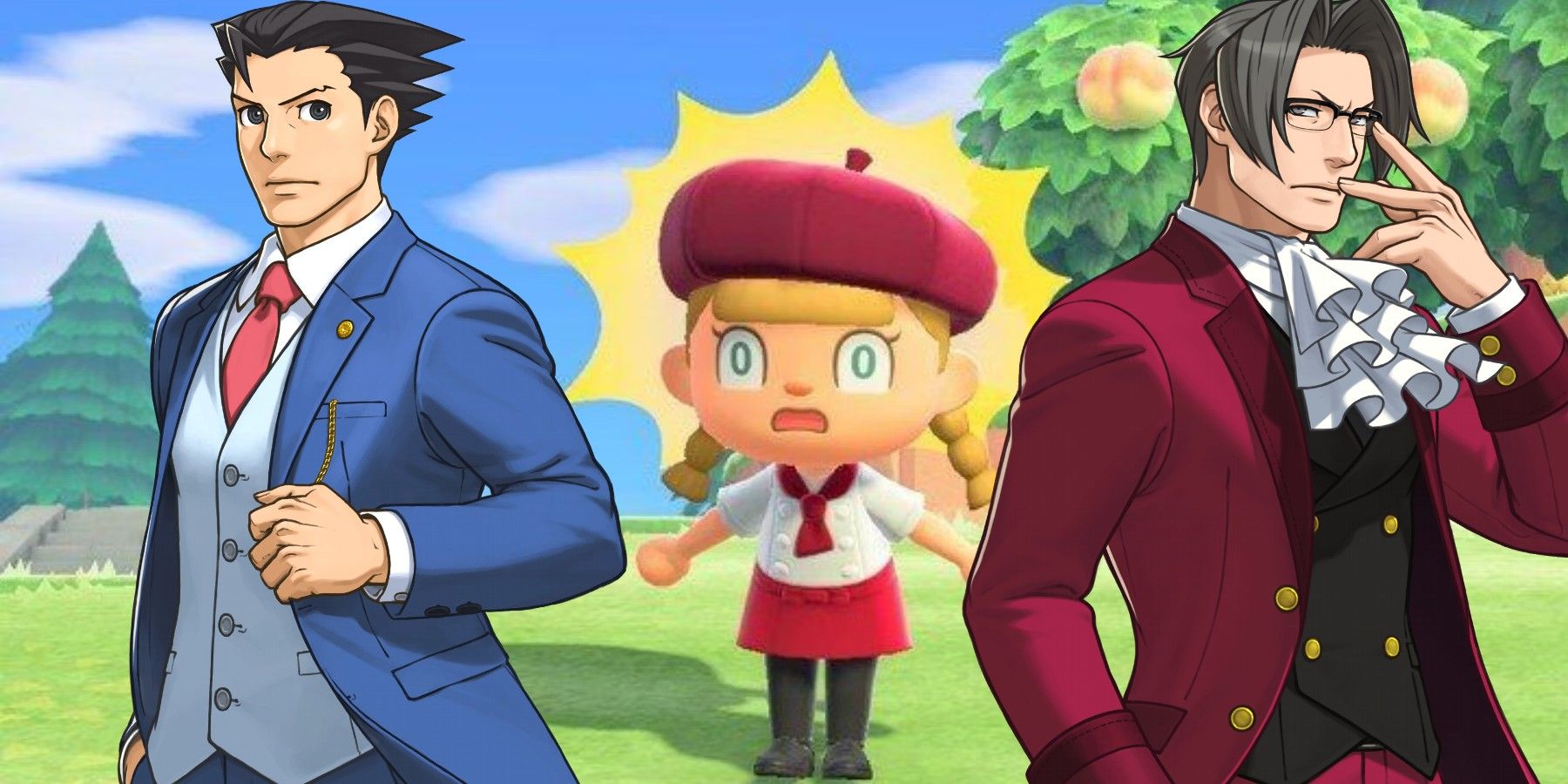 Animal Crossing: New Horizons encourages creativity in its players, and one player has taken that to an extreme, building an Ace Attorney-style murder mystery utilizing their island. Other players are strongly encouraged to give it a try, perhaps giving players something to do on a spooky Halloween evening.
Animal Crossing: New Horizons gives players their own island to run wild on, letting them build and design anything their creativity can come up with. Many players have created stunning, in-depth island designs, but this particular instance takes it to the next level, as the game exists outside the Nintendo Switch title, as well.
RELATED: Lucky Animal Crossing: New Horizons Fan Opens Amiibo Card Pack Full of Dreamies
Reddit user hotpotato-nenn took to the site to share their creation with the world. Entitled Animal Crossing: New Murder, the creative fan has unveiled their island, upon which an Ace Attorney-inspired murder mystery is transpiring. Players are tasked with discovering who was responsible for an attack on an island villager, who was discovered unconscious following the incident. Players can visit the island through a Dream Address, where they can then look around and deduce what transpired by finding clues and digging up items. Since there's no way to make NPCs say and act in particular ways, though, the murder mystery carries on online, on a specialized website created just for the mystery.
Fellow players need to first access the island using the Dream Island address, and then pull up the website. From there, they can enter information into the site as to what they've discovered and found, and the website will guide them through a story in which they have to determine who is the culprit, Ace Attorney style. Some of Animal Crossing fans' favorite characters make an appearance, like Ankha and Sterling, and players will get a chance to interview everyone who lives on the island in order to find clues and discover the attacker.
The creation is generating tons of praise on the internet, as other fans react to the sheer amount of work that went into the project. Hotpotato-nenn estimates that it will take players around seven hours to solve the mystery, and thankfully, the website is set to save players' progress so they don't have to do it all in one sitting. It goes to show that Animal Crossing inspires extreme creativity in its players. Anyone looking for an Animal Crossing-themed brain teaser or just a fresh adventure following the game's final update should consider giving it a try.
Animal Crossing: New Horizons is available now for Nintendo Switch.
MORE: Animal Crossing New Horizons: The Best Villagers For A Halloween Island
Source: Reddit
bottikcointo
bottikcointo
bottikcointo
bottikcointo
bottikcointo
bottikcointo
bottikcointo
bottikcointo
bottikcointo
bottikcointo
bottikcointo
bottikcointo
bottikcointo
bottikcointo
bottikcointo
bottikcointo
bottikcointo
bottikcointo
bottikcointo
bottikcointo
bottikcointo
bottikcointo
bottikcointo
bottikcointo
bottikcointo
bottikcointo
bottikcointo
bottikcointo
bottikcointo
bottikcointo