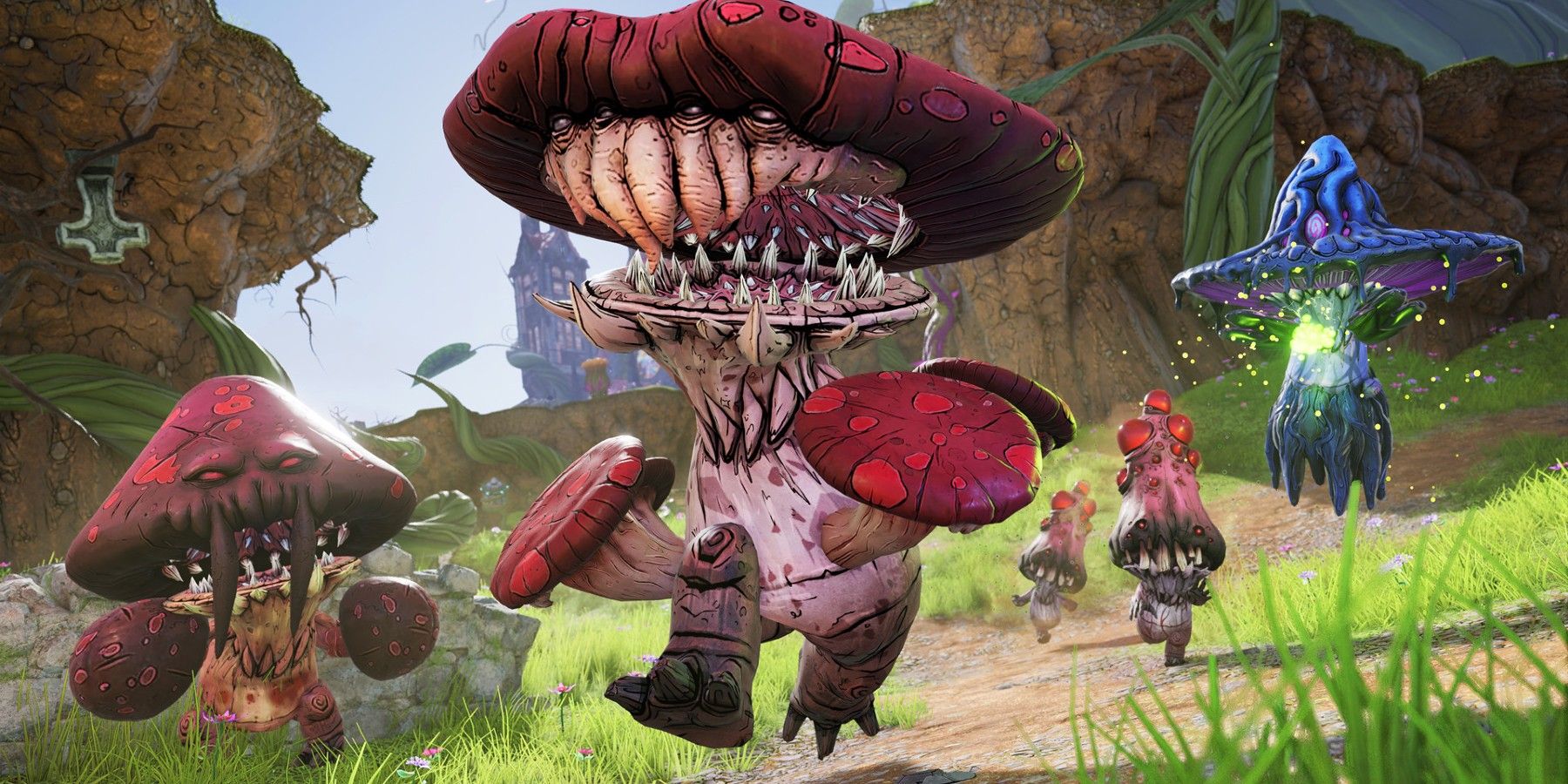 Gearbox CEO Randy Pitchford started the weekend off with a bang by dropping a SHiFT code for three skeleton keys in Tiny Tina's Wonderlands. Skeleton keys are highly coveted items in Tiny Tina's Wonderlands—just like in the other Borderlands games—because they give players access to guaranteed high-quality loot.
While SHiFT codes aren't exactly rare, they are typically limited-time codes and can only be found through Gearbox's social media pages. Luckily, Gearbox is often generous with SHiFT codes, but players either have to pay close attention to Gearbox's social media or consistently check aggregator pages or accounts that keep track of current SHiFT codes in order to not miss out on the latest codes. While SHiFT codes in other Borderlands games give out varied rewards like skins or loot, the ones for Tiny Tina's Wonderlands exclusively give out skeleton keys. So if players want guaranteed access to some strong gear to help enhance their characters, it's essential to stay on top of the latest and greatest SHiFT codes.
RELATED: New Tiny Tina's Wonderlands 'Experiences' Are in Development
Gearbox CEO Randy Pitchford posted the latest SHiFT codes on his Twitter account, which is a fairly regular occurrence. Of course, players can find SHiFT codes on other social media accounts too, like the official Borderlands Twitter account, for example. These codes can then be redeemed on the official SHiFT website or through the in-game SHiFT menu, once the code is redeemed players will receive the skeleton key in their in-game mail, and they can then use it open the Skeleton Chest. The latest code, which will deliver three skeleton keys, is 3BRBB-36HWS-CKJCC-3BTTT-K53HX.
Most of the SHiFT codes for Tiny Tina's Wonderlands skeleton keys have been limited time so far, so in order to take advantage of Randy Pitchford's generosity, players should make sure to redeem this latest code as soon as possible. It's important to note, however, that the skeleton keys themselves won't expire once they're in a player's inventory. This can be very useful since the Skeleton Chest rewards loot based on a character's current level. As a helpful tip for beginners to Tiny Tina's Wonderlands: to get the most value out of the keys, players can hold onto them until they hit the maximum level, which is level 40.
Of course, some of the more hardcore Borderlands players might eschew the offer of free gear, preferring to tough it out and earn everything on their own merit, but not everyone prefers to take the hard route. Plus, with the newest DLC bringing the Blightcaller class to the game, some players might want to jumpstart a new character by quickly and easily unlocking some premium loot for their newest adventure. However players use it, SHiFT codes are a great way to build goodwill and engagement with the community.
Tiny Tina's Wonderlands is available now on PC, PS4, PS5, Xbox One, and Xbox Series X/S.
MORE: Future Borderlands Titles Should Include More Video Game Spoofs Like 'The Ditcher'
botstumblerguys
botstumblerguys
botstumblerguys
botstumblerguys
botstumblerguys
botstumblerguys
botstumblerguys
botstumblerguys
botstumblerguys
botstumblerguys
botstumblerguys
botstumblerguys
botstumblerguys
botstumblerguys
botstumblerguys
bottikcointo
bottikcointo
bottikcointo
bottikcointo
bottikcointo
bottikcointo
bottikcointo
bottikcointo
bottikcointo
bottikcointo
bottikcointo
bottikcointo
bottikcointo
bottikcointo
bottikcointo