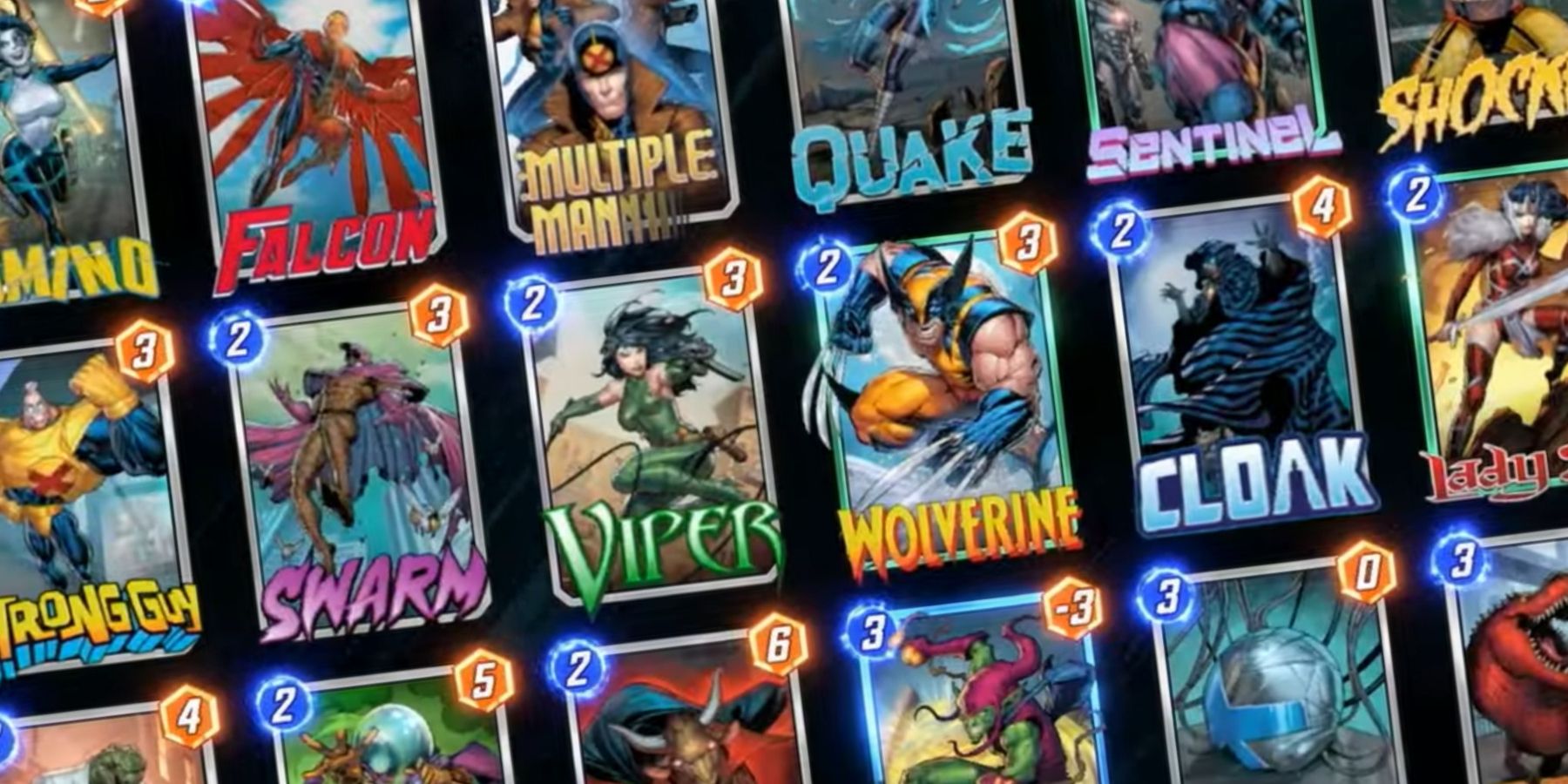 Marvel Snap's Ben Brode, former game director for Hearthstone, recently shared a story about how adding a single card to the game solved one of its biggest criticisms. In many regards, Marvel Snap is not like many of the other collectible card games currently available. It features 12-card decks, both players take their turn at the same time, and its unique Snap mechanic adds risk that goes beyond a single match. Persuading Marvel Snap players to embrace these major changes hasn't been simple, however.
There's a feature in Hearthstone and many other card games called a Mulligan. This feature allows players to completely replace part of or the entirety of their hand of cards at the start of a game, if they want. The idea is that there are sometimes starting hands so bad that it immediately ruins the game, but that a second chance will smooth out the risk of disaster. Marvel Snap doesn't feature a Mulligan system, however, but it was apparently once a point of conflict during development.
RELATED: Marvel Snap Turns Uncle Ben's Death Into a Gameplay Mechanic
In a thread shared on Twitter, Second Dinner chief development officer Ben Brode explains that early game testers "hated" the lack of a Mulligan. Not having a 1-cost card for the first turn was a specific focus of frustration. But Second Dinner didn't want to add a Mulligan, confident in the importance Marvel Snap's hand variance game-to-game and the value it added to a first-turn Snap. Further, Brode doesn't believe a first-turn card is necessary, saying Marvel Snap doesn't have "tempo" and missing the first turn isn't as bad as some players might think.
Confident in its design decision, Second Dinner approached the issue from a different angle. Instead of a Mulligan, it changed one card. Quicksilver became a 1-cost card that always showed up in a player's hand at the start of the game. Further, Quicksilver was included in Marvel Snap's starter deck, the deck all players play with even before they can change their decks. It was intended to influence players' views on gameplay, rather than change the entire game.
According to Brode, the Quicksilver decision was a complete success. He says that "immediately" criticism regarding the lack of a Mulligan dried up. Beginner players always had a 1-cost card to start the game. By the time players were making their own decks and swapped out Quicksilver, they knew that the risk of not having a 1-cost card to start wasn't worth worrying about. One card erased a significant Marvel Snap criticism.
The story is not only very clever, but shows a glimpse of the complexities that go into designing a card game even as seemingly straightforward as Marvel Snap. Brode was able to take his experiences with developing Hearthstone and apply them in a way that made Marvel Snap all the better. Alternatively, Marvel Snap players now know exactly who to blame if they draw an awful hand and their opponent Snaps on the first turn.
Marvel Snap is available now on PC, as well as iOS and Android devices.
bottikcointo
bottikcointo
bottikcointo
bottikcointo
bottikcointo
bottikcointo
bottikcointo
bottikcointo
bottikcointo
bottikcointo
bottikcointo
bottikcointo
bottikcointo
bottikcointo
bottikcointo
bottikcointo
bottikcointo
bottikcointo
bottikcointo
bottikcointo
bottikcointo
bottikcointo
bottikcointo
bottikcointo
bottikcointo
bottikcointo
botcards
botcards
botcards
botcards