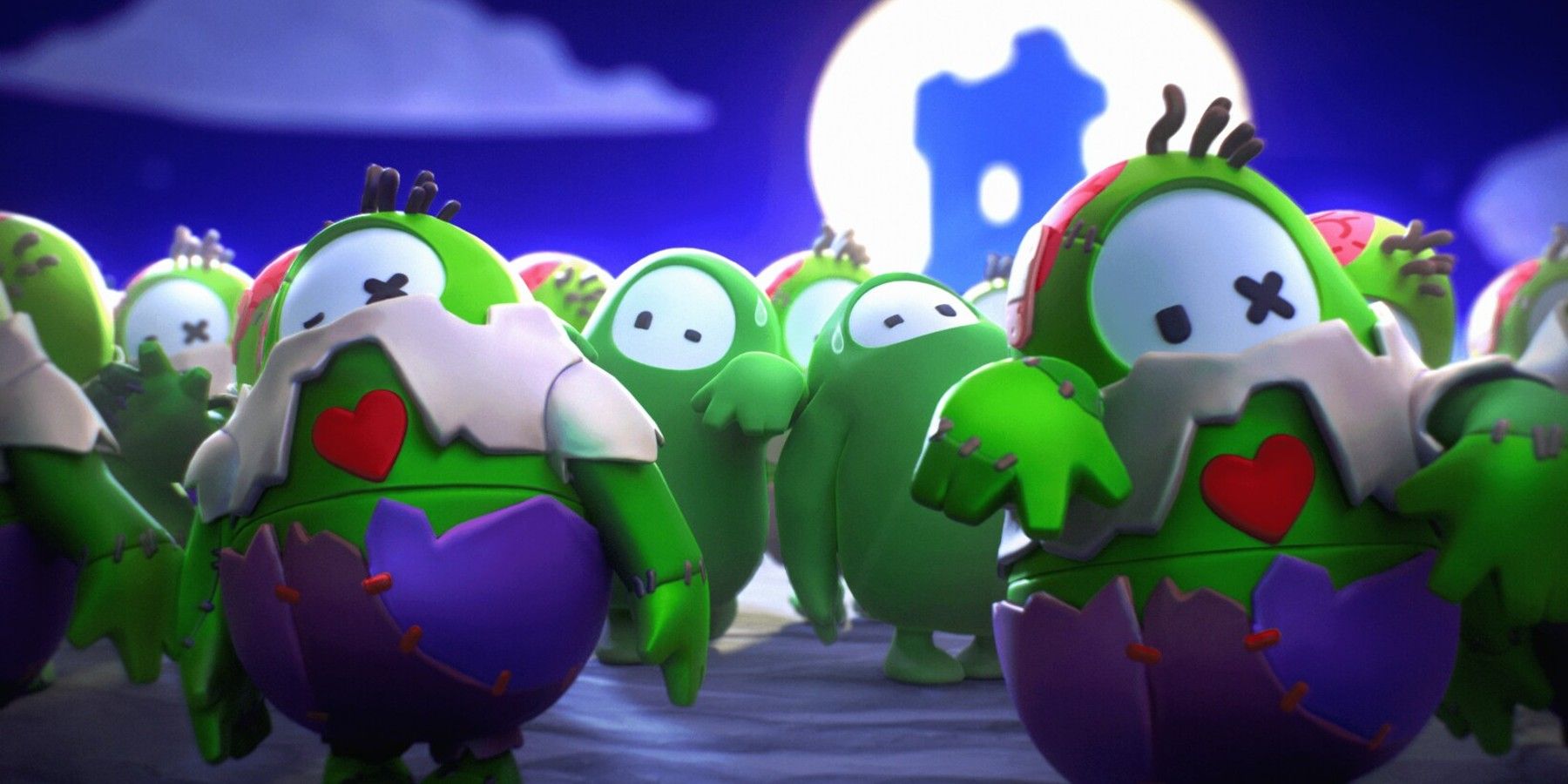 The latest in-game event for Fall Guys has started and features a Halloween theme. With Halloween right around the corner, numerous developers are introducing events themed around the spooky holiday. Just a few examples of other titles hosting Halloween events include Overwatch 2, which just launched Halloween Terrors, and Rocket League, which began its Haunted Hallows event last week. With so many games getting in on the ghostly fun, it is no surprise that Fall Guys is following suit.
This year has already been big for Fall Guys, as Epic Games made the game free-to-play in the summer. As a result, more players have been able to check out the chaotic action and zany costumes available in the colorful battle royale game. In addition, Fall Guys' latest season, Satellite Scramble, launched last month, offering a bunch of themed cosmetics for fans to earn through the in-game battle pass. While Season 2 is still ongoing, the new Halloween event for the game looks to give new and veteran players another reason to continue playing the game.
RELATED: PS Plus Subscribers Can Claim Fall Guys Freebies
Fall Guys' Halloween event is called Falloween and is live now through October 31. To celebrate the launch of the spooky festivities, a trailer has been released previewing what gamers have to look forward to during the event. Over the next couple of days, players will be able to participate in Treat Thieves, a new show themed around Halloween. Based on the trailer, it appears to have an appropriately spooky aesthetic, complete with jack-o-lanterns, candles, and more.
In addition, a new prize tracker is available that will allow players to unlock some spooky rewards by completing challenges. Some of the rewards on offer include the Treat Thief nickname, Haunted nameplate, and Pumpkin Patches pattern. The Jack-o'-Loafers are available for those that manage to finish the entire prize tracker. In addition, players can earn 200 Kudos, an in-game currency, as one of the Treat Thief awards.
Beyond this prize tracker and show for Falloween, there are a number of Halloween-themed costumes available for purchase in the Fall Guys shop. Some of the highlighted costumes include Gozer, Slimer, Ghostbuster, and Zuul. Furthermore, it was revealed that players could purchase the Mini-Puft skin, which literally has Mini-Pufts crawling all over the bean character. Besides these individual costumes, the shop is offering several other cosmetics and even the Scatterbrained Bundle for players wanting even more items to add to their collection from the Halloween event.
It is worth noting that Falloween only lasts for a couple of days, meaning gamers will need to act fast if they want to check out all the event has to offer. Hopefully, that will be enough time for Fall Guys players to get all the spooky rewards they want.
Fall Guys is available now for PC, PS4, PS5, Switch, Xbox One, and Xbox Series X/S.
MORE: 8 Games That Transitioned To Free-To-Play (& Did It Well)
Source: Fall Guys