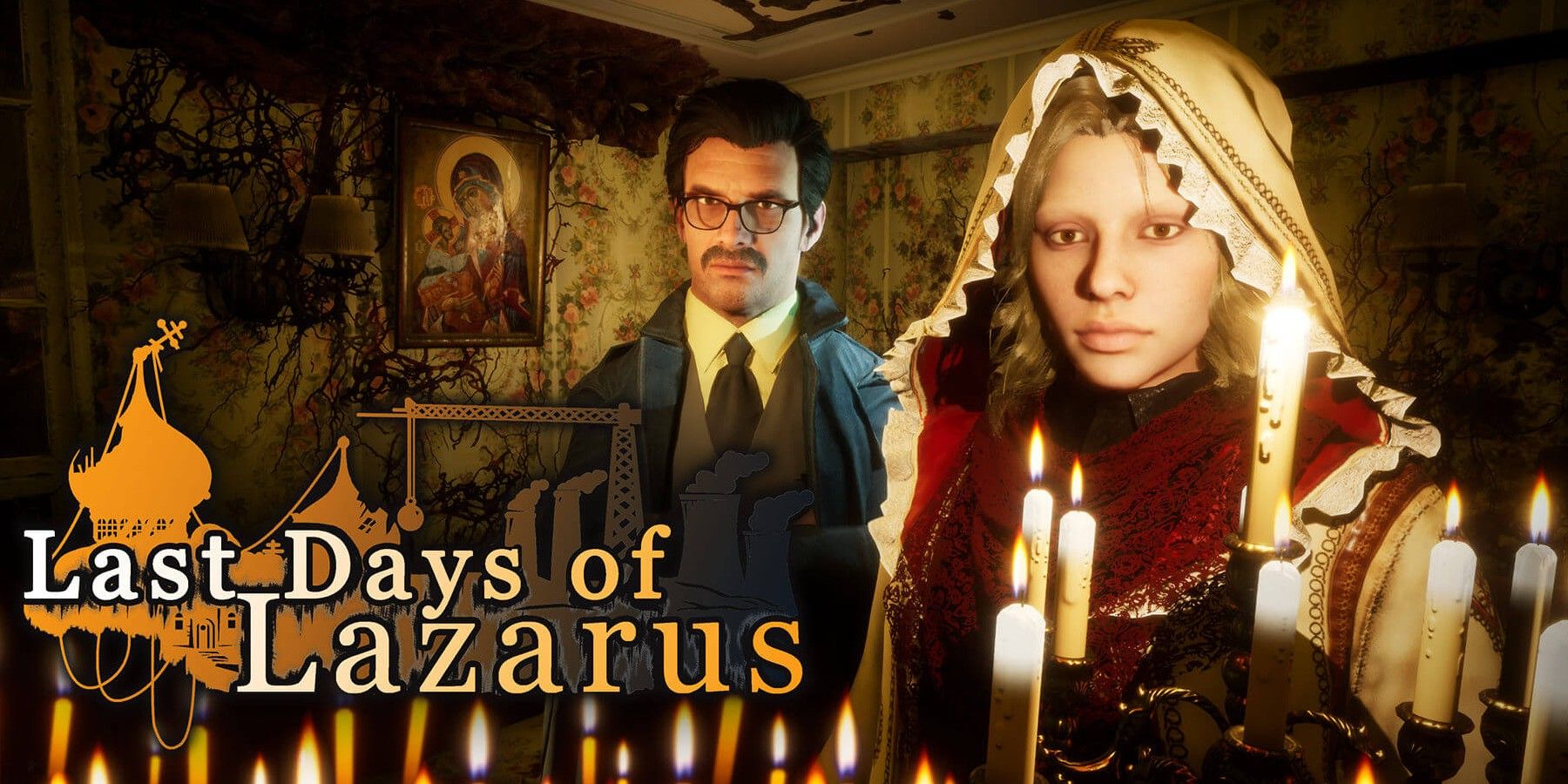 The PS5 horror game Last Days of Lazarus' release date has been revealed. Last Days of Lazarus was released back in April on Steam and then saw a delayed release on other platforms throughout this year. The Xbox Series X/S versions of the game are set to release on October 28, but the PS5 version of the game is not launching until even later this year. Last Days of Lazurus has been developed by small indie studios Darkania Works and GrimTalin, and it will finally be on all current major platforms, except the Switch, later this year.
Last Days of Lazarus is a first-person, story-driven game set during the post-Soviet era of Eastern Europe. The game is also described as using "gothic vibes" and supernatural elements, according to the game's official website. The main character returns to his home after his mother's death and discovers both the country and reality itself are falling apart and must unravel the history of his family's past, according to the developers. Reception to the game on Steam has been listed as "very positive," with many reviews praising the game's atmosphere and puzzle-solving. The atmosphere and location of the game could be comparable to that found in Resident Evil Village's European horror atmosphere.
RELATED: New Xbox Game Pass Horror Game Is Getting Good Reviews
In a new trailer, the release date for the PS5 version of the game has finally been revealed. The game will be launching on November 29, 2022, over a month after the Xbox Series X/S releases. No specific reason for the delay between releases has been stated by the developers, but it will have some hefty competition on the PS5 in particular, with God of War Ragnarok also releasing in November, and The Callisto Protocol has recently gone gold and will be launching just a few days after Last Days of Lazarus.
The game is being developed by just a handful of people. One of those people is George Remus, who founded Darkania Works and previously worked on the acclaimed game, Gray Dawn, which also features gameplay similar to Last Days of Lazurus, according to the game's official website. Another major player in this game's development is the one-man studio Catalin Marcu, which has released other indie games, like The Adventures of Elena Temple. Last Days of Lazurus seems to be a fairly short game, according to reviews on Steam, but it has been created by a much smaller team than some other indie games in development; for example, Lies of P will have a fairly long runtime when it launches next year.
With the PS5 version of Last Days of Lazarus finally getting a release date, it seems all major consoles will see this new indie title, except for the Switch. Though, it doesn't appear that the game will appear on any subscription services, like Xbox Game Pass or PlayStation Plus, for the time being.
Last Days of Lazurus is available now on PC and will be available on October 28 for Xbox Series X/S, and on November 29 for PS5.
MORE: Indie Horror Game The Bathhouse is Like Stardew Valley Gone Wrong
bottikcointo
fire-kiren
fire-kiren
fire-kiren
fire-kiren
fire-kiren
fire-kiren
fire-kiren
fire-kiren
fire-kiren
fire-kiren
fire-kiren
fire-kiren
fire-kiren
fire-kiren
fire-kiren
fire-kiren
fire-kiren
fire-kiren
fire-kiren
bigo
bigo
bigo
bigo
bigo
bigo
bigo
bigo
bigo
bigo