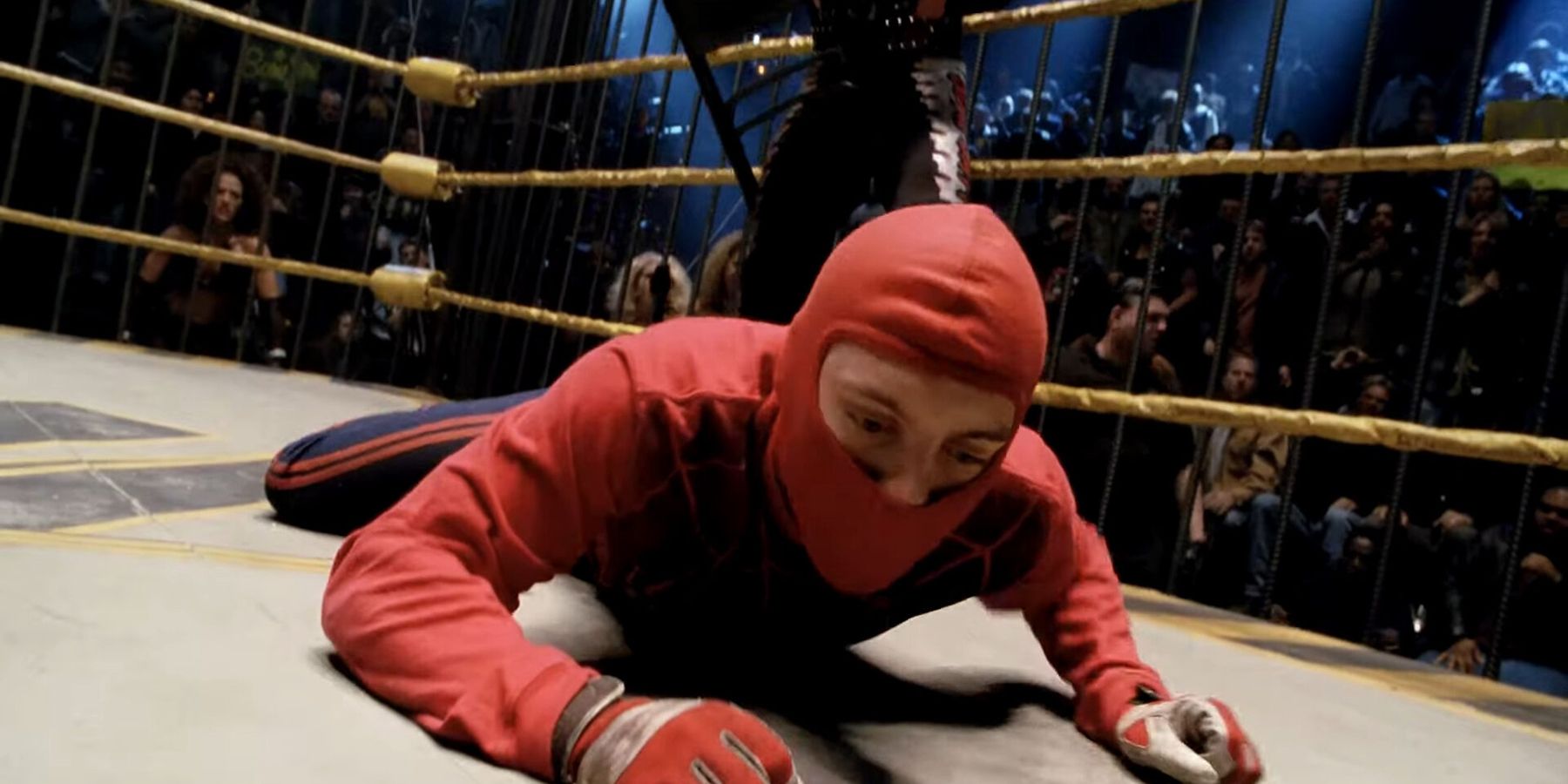 A recent Fortnite update adds a Tobey Maguire Spider-Man reference. Fortnite has seen success in bringing over popular franchises from pop culture and mixing and matching them in ways to fit into its universe. Players can infer that Tobey Maguire's Spider-Man now exists somewhere in the Fortnite-verse thanks to a subtle reference.
With Halloween just around the corner, Fortnite is adding its seasonal update to the game. This seasonal update is the Fortnitemares 2022 event, which for this year is adding Halloween-themed content from the Evil Dead and Rick and Morty. The Evil Dead content in the update consists of an Ash skin, the protagonist from the movies that was originally played by Bruce Campbell.
RELATED: Fortnite Adding Black Adam Skin
As some fans may know, Sam Raimi was the director of both the Evil Dead and the Tobey Maguire Spider-Man trilogy. As a result, Bruce Campbell was also known for making cameo appearances in the Spider-Man movies, like being a ring bouncer, an usher, and he even made a surprise appearance in The Amazing Spider-Man game from Activision. Thanks to director Sam Raimi, the Bruce Campbell connection between the Evil Dead and Spider-Man was used as a reference in Fortnite by Epic Games. The reference was initially spotted by Twitter user @FireWalkWithJoe in a screenshot showing what happens when players interact with Ash.
The Spider-Man reference in Fortnite pertains specifically to Bruce Campbell's appearance in the first Spider-Man movie from his role as the ring bouncer for an underground fighting tournament. Peter Parker saw this fighting tournament as an opportunity to make money with his new powers so that he could impress Mary Jane, which marked the beginning of his journey to becoming Spider-Man. When approaching the Evil Dead's Ash as Spider-Gwen in Fortnite, and potentially as Spider-Man himself, Ash makes a comment about how the player looks familiar to a wrestler he once knew, which is a direct reference to the costume that Peter put together for the fighting tournament where he first met the ring bouncer, also played by Bruce Campbell. Spider-Gwen may be a fun character to use for this reference, as there is also a unique Spider-Gwen animation in Fortnite for fans to discover.
The reference is subtle enough to miss, which makes it that much more exciting for fans when they do recognize it, similar to a Spider-Man 3 reference in Destiny 2. Fans may expect to see Tobey Maguire's Spider-Man at some point in the game, as Epic certainly has its eyes on this version of the webhead.
Fortnite is available now for Mobile, PC, PS4, PS5, Switch, Xbox One, and Xbox Series X/S.
More: Fortnite's Paradise Season Needs New Shotguns
Source: ComicBook
free gems and coins
free gems and coins
free gems and coins
free gems and coins
free gems and coins
free gems and coins
free gems and coins
free gems and coins
free gems and coins
free gems and coins
free gems and coins
free gems and coins
free gems and coins
free gems and coins
free gems and coins
free gems and coins
free gems and coins
free gems and coins
free gems and coins
free gems and coins
free gems and coins
free gems and coins
free gems and coins
free gems and coins
free gems and coins
free gems and coins
free gems and coins
free gems and coins
free gems and coins