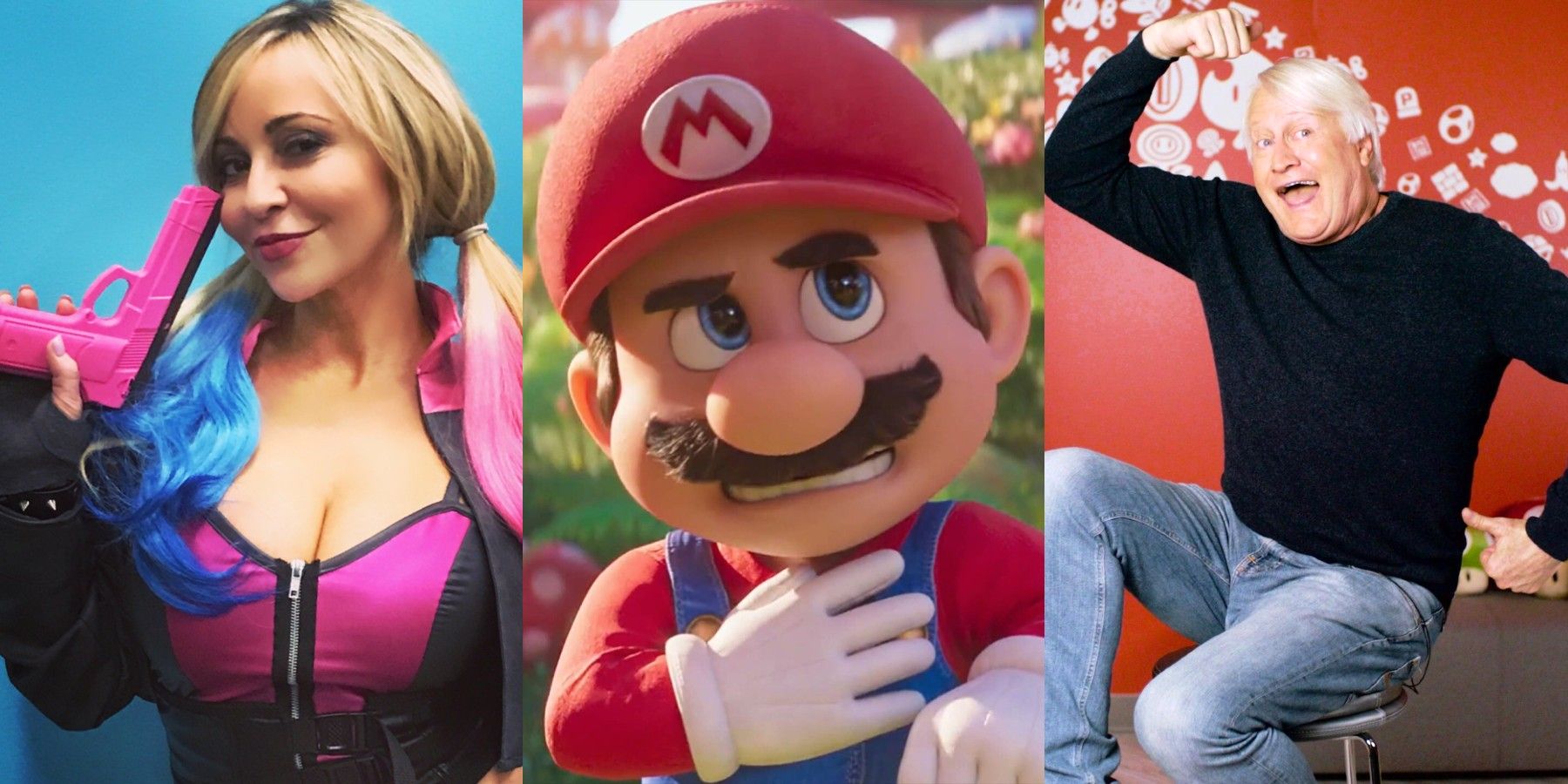 Voice acting legend Tara Strong is not impressed with how The Super Mario Bros. Movie tossed aside long-time Mario voice Charles Martinet. After 30 years as the official voice of the character, Martinet was rather unceremoniously replaced with Chris Pratt for the upcoming film (not permanently, granted, just for the movie itself), and some folks aren't happy.
Strong, who herself is one of the most prolific voice-over artists in the business, rather quickly came to Martinet's defense when the first The Super Mario Bros. Movie trailer premiered. The internet was quick to poke fun at Pratt's performance as Mario, leaving many fans of the beloved Nintendo franchise to wonder if Martinet himself would have done a better job. Sure, a full Super Mario Bros. movie is a far cry from the iconic exclamations that make up most of Mario's vocabulary over the years, but Martinet is a voice actor, adapting their performance is what they do, and Strong didn't mince words in her reaction.
RELATED: Charles Martinet's Biggest Video Game Voice Roles That Aren't Mario
Taking to Twitter, Strong posted a picture of herself with Martinet along with the simple but pointed caption, "It should be Charles." This wasn't her last word on the matter, however. Later, she offered up some more barbed commentary, indirectly slamming Hollywood for allegedly disregarding Martinet's decades of work as the character. It's unfortunately nothing new, as Hollywood does have a tendency to forego trained voice actors in favor of celebrities who happen to be popular at the time, even when it comes to characters who already have well-established voice actors behind them.
Strong's next tweet was decidedly less confrontational, instead focusing on Martinet himself. "Hey twitter friends," she said, "I happen to know a certain earth angel who could use some love tonight." She then asked for users to reply with stories they have about Martinet regarding Mario or just as himself. Martinet himself replied, saying, "I love you Tara! Thank you so much! Thank you everybody! Your love and kindness mean more than you could ever know, And genuinely touched my heart. My little eyes seem to be leaking today… with tender affection. Thank you…"
It's not like Martinet and Strong are particularly hurting for work. Strong is well known as the voice of characters like Bubbles from The Powerpuff Girls and Miss Minutes in Loki. Meanwhile, aside from his regular role as Mario (and many other Nintendo characters), Martinet played Paarthurnax in Skyrim and even stars in Dragon Ball Super: Super Hero as Magenta. But that's still beside the point, as he has more than proved himself as the true official voice of that lovable Italian plumber from Brooklyn.
Hollywood seems to think that people just won't see an animated movie if they don't recognize the cast, which is strange considering audiences prove time and time again that unknown actors in live-action movies don't hurt their chances. Odds are that practice won't change anytime soon, but here's hoping Strong and Martinet's words reach at least a few people up there.
The Super Mario Bros. Movie is scheduled to be released in theaters on April 7, 2023.
MORE: LOTR: How Did The Wizards Come To Middle Earth?
Source: Tara Strong/Twitter

free gems and coins
free gems and coins
free gems and coins
free gems and coins
free gems and coins
free gems and coins
free gems and coins
free gems and coins
free gems and coins
free gems and coins
free gems and coins
free gems and coins
free gems and coins
free gems and coins
free gems and coins
free gems and coins
free gems and coins
free gems and coins
free gems and coins
free gems and coins
free gems and coins
free gems and coins
free gems and coins
free gems and coins
free gems and coins
free gems and coins
free gems and coins
free gems and coins
free gems and coins