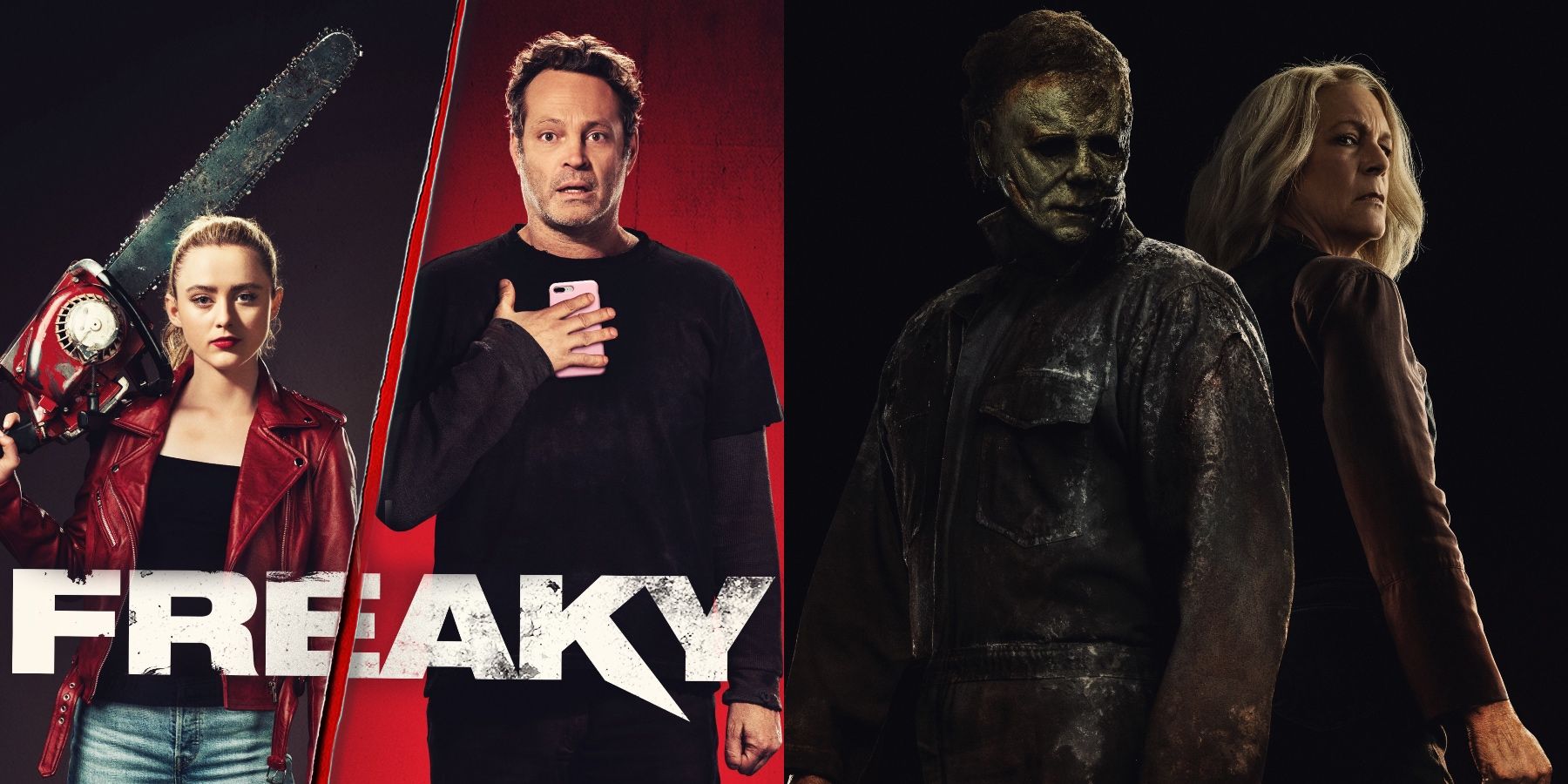 After the subdued opening weekend for Universal Pictures' recently released horror sequel Halloween Ends, filmmaker Christopher Landon has voiced his concerns regarding day-and-date movie releases. Landon, who directed the 2020 horror film Freaky, took to social media to lash out at studios for not supporting films and filmmakers.
On Saturday, Landon penned a lengthy social media thread criticizing day-and-date releases after the recent release of Halloween Ends, which premiered on Friday in theaters and on NBCUniversal's streaming service Peacock. The thread came amid lower-than-expected box office earnings for the purported conclusion to the Michae Myers saga.
RELATED: Halloween Ends May Not Be The End According To John Carpenter
In the thread, Landon pleaded with studios to "stop gambling with filmmakers and their movies to try and prop up your fledgling streaming services." He continued, by saying, "This happened to me on Freaky, and it destroyed us. We worked SO HARD to make a fun movie. Blood sweat and tears. Months away from our families. And for what?" Halloween Ends opened Friday, earning $43.4 Million at the box office over the weekend, and while the film debuted at no.1, its current earnings are significantly less than the previously projected $50 million. The film stars actress Jamie Lee Curtis, reprising her role as "final girl" Laurie Strode, and marks the dramatic conclusion to director David Gordon Green's trilogy, and possibly the entire franchise.
Landon, whose other credits include Happy Death Day and the the Paranormal Activity franchise, is no stranger to the day-and-date release strategy. The director's 2020 body-switching horror film Freaky, was released on video on-demand less than a month after premiering in theaters. In the Twitter thread, Landon went on to explain that big-name studios are using films to experiment with at-home viewing and to prop up fledging streaming services. "Either circle the wagons and protect it for theatrical or just go all in on streaming," said Landon "Don't split hairs. At least the Halloween folks were made whole. We got hosed. So yeah…bitter subject. PTSD." Finally, Landon finished off the thread by telling studios to "stop trying to suck two dicks at the same time. Honor the sanctity of the theatrical experience."
Landon is not the first filmmaker to lash out at studios for their day-and-date releases. Recently, Oppenheimer director Christopher Nolan had a very public falling out with Warner Bros. over their decision to release all of their 2020 films simultaneously in theaters and on HBO Max. While Warner Bros. claimed this decision was made in part due to the COVID-19 pandemic, the lack of transparency with filmmakers and the obvious ploy to advertise their new streaming service rubbed some creatives the wrong way.
In recent months audiences have made a triumphant return to movie theaters across the globe, but the pandemic's effect on the film industry is continuing to be felt. With the increasing normalization of day-and-date releases, some films will likely continue to suffer at the box office, as was the case with Halloween Ends.
Halloween Ends is now playing in theaters and streaming on Peacock.
MORE: All 13 Halloween Movies, Ranked
Source: Christopher Landon/Twitter

free gems and coins
free gems and coins
free gems and coins
free gems and coins
free gems and coins
free gems and coins
free gems and coins
free gems and coins
free gems and coins
free gems and coins
free gems and coins
free gems and coins
free gems and coins
free gems and coins
free gems and coins
free gems and coins
free gems and coins
free gems and coins
free gems and coins
free gems and coins
free gems and coins
free gems and coins
free gems and coins
free gems and coins
free gems and coins
free gems and coins
free gems and coins
free gems and coins
free gems and coins
free gems and coins