The Pokémon Company sues Chinese mobile game company over intellectual property infringement
The Pokémon Company is suing multiple Chinese mobile game operators over a game that allegedly looks a bit too much like Pokémon, Pocket Monster Reissue.
As reported by South China Morning Post (thanks, GamesIndustry.biz), The Pokémon Company is taking legal action against six Chinese companies over copyright infringement and unfair competition behaviour, due to some striking similarities between Pokémon and Pocket Monster Reissue, also known as Koudaiyaoguai Fuke.
Apparently the six companies in question have been running the game since 2015, based on a stock exchange filing from Jiangyin Zhongnan Heavy Industries Co, one of the defendants. In turn, The Pokémon Company has put in a request at the Shenzhen Intermediate People's Court looking to have an order placed against the six companies to prevent them from working on Pocket Monster Reissue.
The Pokémon Company is also looking for 500 million in yuan, which is around £62 million, as well as a public apology from the companies listed on Chinese sites and social media platforms like Tencent.com and NetEase.com, and mobile app store fronts.
Looking at images of the game (thanks, Eurogamer), you can probably spot some familiar creature designs, even if the game world itself is technically different.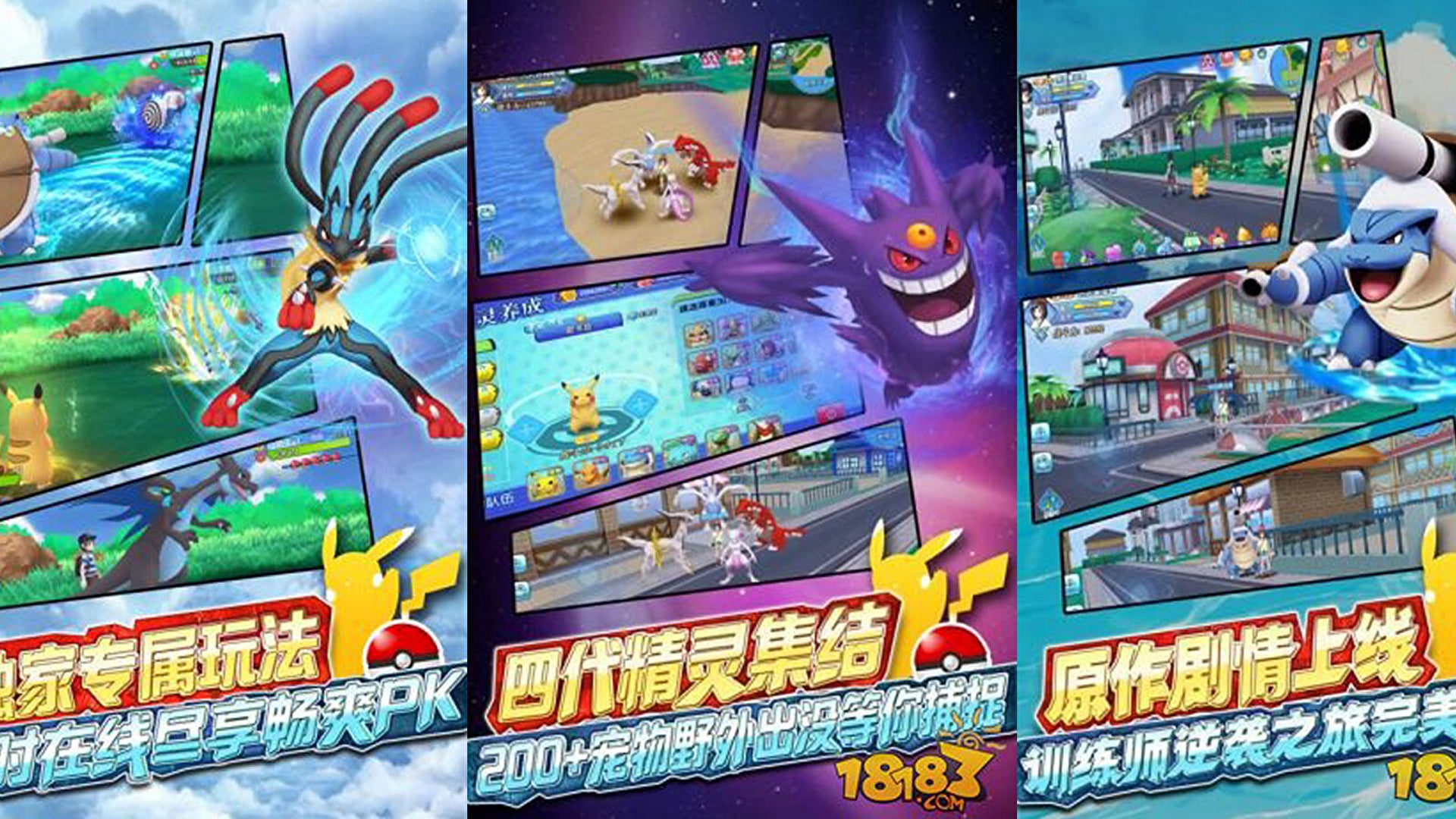 Jiangyin Zhongnan Heavy Industries Co has reportedly earned upwards of 300 million yuan (£37 million), but how much the other companies have earned hasn't been reported.
In actual Pokémon news, a paint-spitting, finger-looking, aye-aye-esque critter was recently revealed for Pokémon Scarlet and Pokémon Violet, Grafaiai. The poison-lemur's reveal followed on from the less recent reveal of Cyclizar, who was revealed at the Pokémon World Championships, which also showed off some other gameplay features, and the future of the trading card game.
Pokémon Scarlet and Pokémon Violet's unique feature, Terestel forms, was revealed last month, which puts crystal spin on the creatures we all know and love. The games are both set to launch November 18 on Nintendo Switch.




Source link
https://colab.research.google.com/drive/1N5jOw9VDXQQCP-q_dcHqEvIFWbfp-A46
https://colab.research.google.com/drive/1a2IQ6kGq3eiMlQsTpIq3ipLw_fDeXCMj
https://colab.research.google.com/drive/1ND-1W8_j3RasKrY2Bco5fqL9m8k9ulbA
https://colab.research.google.com/drive/1ENddZA1esiS2N10Op2_rXeBFQrpU73VZ
https://colab.research.google.com/drive/1x8_zRrO0VrLi9kSKi_lhlrs7Wt_C1jzI
https://colab.research.google.com/drive/1yRrzEpB3WYpn6IyAPZBYyo1-CSX8mT9g
https://colab.research.google.com/drive/1HEUsaCSBtPwTRA1xd3Lmb6heOcE8vKMR
https://colab.research.google.com/drive/1RaZcNkUcQfOVfP7pw8Qm8jQNeBWXVdVa
https://colab.research.google.com/drive/1KIoxw5xXtYJvam6wMbekGSWSFbCg8YPT
https://colab.research.google.com/drive/1rx7JYQPQsTpdbBjiWU2P_KZDn7Jlwzqp
https://colab.research.google.com/drive/1cdYVfhg-lkd08t2aK1k89lBJNPt0iAcK
https://colab.research.google.com/drive/1tOyy_J67cS3GY4qmQjulm__4GxSIEbGf
https://colab.research.google.com/drive/1nU6DknaIVkJSYAn3I6_15PhZo742WZfe
https://colab.research.google.com/drive/19K4ReTwU2jICNjsn5_0P2Jt-5cX6ivJS
https://colab.research.google.com/drive/1bKyY7MvaorbTLowXbBXXOdBXqo_JP8_F
https://colab.research.google.com/drive/1re82UeFTa70QINwEj_mSGuOg0JgcSAaO
https://colab.research.google.com/drive/1IYl7sXP9cdtdNtTp5fDKdfZ1qb-Z1zZj
https://colab.research.google.com/drive/1BVt_HZi3ptPNcwGhaev5nfOz8LdEC_f7
https://colab.research.google.com/drive/1K1Dnqy3bd86Qrq86V4SHB8_P_qDqd_5x
https://colab.research.google.com/drive/1toMKVFg8Sr86CvOGZAnpWMM6i6Cs5Sgy
https://colab.research.google.com/drive/1fIBZITsU4INOJ2GMa4OP6kBs80nJwMdq
https://colab.research.google.com/drive/10FbQg5nMEBYK2fr0_cDZn4U7QebWtQ9H
https://colab.research.google.com/drive/1cxTNnT-PszJuYpprLMOPKMrEj_eRFHgh
https://colab.research.google.com/drive/1UO4NrS0LLlVSAN49sUd06n3K2jeIwPty
https://colab.research.google.com/drive/1tZLHm0sk1JywGAELKGeevTwYkZOFA3A3
https://colab.research.google.com/drive/1EiLIyCRroCJGKafpf-0mtsgxCXQhEqjS
https://colab.research.google.com/drive/1844Ci5-WYZ05FbXfBd72TvpGkeNQTWER
https://colab.research.google.com/drive/1T87Kgqzzj81FBK4-qlwaobTNW9yn8cKm
https://colab.research.google.com/drive/1tFLCBz6IyXqUb2NIpkOCSpgOQkkLXcw-
https://colab.research.google.com/drive/1rgHEI8iwG3lQKOX1y_SW7bWHmSK85Xky