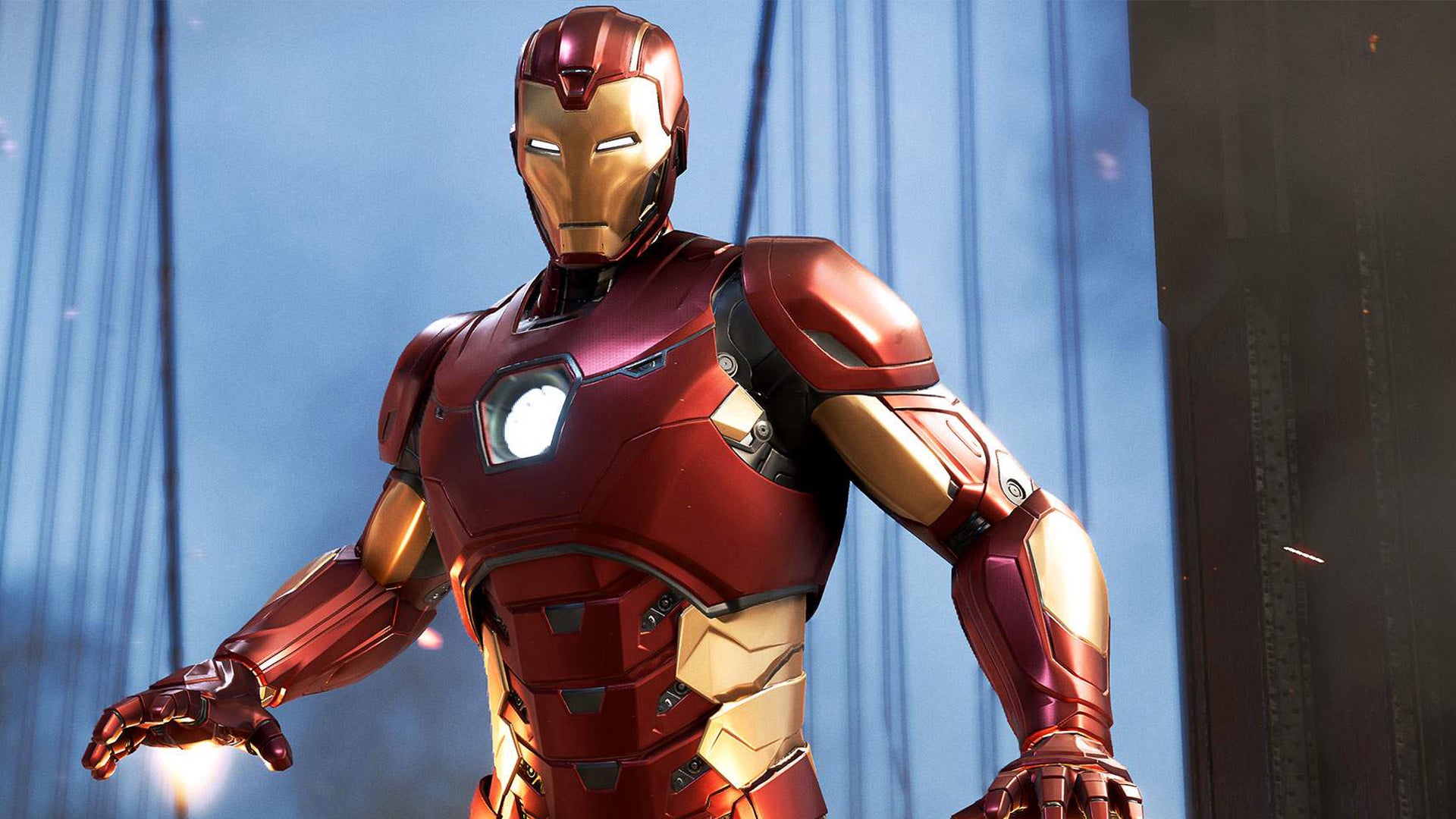 It turns out that Just Cause developer Avalanche Studios previously worked on an Iron Man game for two years before it was ultimately cancelled.
There are probably a million and one cancelled games we'll never hear about due to non-disclosure agreements and the like, but recently Avalanche Studios co-founder Christofer Sundberg, speaking to MinnMax, revealed that the studio was working on an Iron Man game that was unfortunately cancelled.
According to Sundberg, Disney and Marvel came to the studio to inquire about an Iron Man game, which later began development that same year. But, according to Sundberg, Disney wanted to shorten the development time by a whole year, which given this industry's history with delays, isn't exactly the norm.
This led to a need for an increased budget, as the studio needed to hire around 70 to 80 new members of staff just to finish the game. The biggest problem would then be what to do with these new members of staff if they were hired, as Avalanche would have needed to quickly start on a new project following the Iron Man game to justify the hires.
"It would have broken the studio completely if we had agreed [to Disney's terms]," said Sundberg.
Unsurprisingly, Sundberg didn't really share any specific details regarding the game, but it's Iron Man who can only do so much, though he did compare the combat to the Batman Arkham games, that it would have been open-world, and that Iron Man would have been able to fly anywhere, unsurprisingly.
There are rumours that an Iron Man game is currently in the works over at EA, so those who desperately want to don the red and gold suit might be in luck if said rumours are true, but as always they have to be taken with a pinch of salt.




Source link
https://colab.research.google.com/drive/1CLNhg2xaNe4EMTJL_LCjAJAZf9OqDtDg
https://colab.research.google.com/drive/1OfNJltWn0bR75Ep0VoLY1eUZ716vkTZ5
https://colab.research.google.com/drive/1kk7NjfS8bJLosI-4sYOf-qiHabgYOMF9
https://colab.research.google.com/drive/1OnbbLQj08VztBoRipCXZoP4abQWWfEBP
https://colab.research.google.com/drive/1sSr9CRRl3O6TupHb9K88fdjCh5DToVot
https://colab.research.google.com/drive/12K20Z98gTqUTLIyvTumY3-oqVzfH4QZm
https://colab.research.google.com/drive/1ws9vtcRBOt9rWx7olv75hlWN9WuWsntU
https://colab.research.google.com/drive/1iMfxz8KSgAqHYKgRcFzXanOmBeUzyOKE
https://colab.research.google.com/drive/1DzMrwH9XE5LUm9zLGB3q59BW_VegSjoc
https://colab.research.google.com/drive/1sfpG7PQ7c64AxRHgh_YMr-lZf_sM53Hq
https://colab.research.google.com/drive/11gsnKxnkoYEoTGhYiDZM2t3kdg3TWxTk
https://colab.research.google.com/drive/1AEyCW4EWfkxh_koFc1zVcujl93a0PMVI
https://colab.research.google.com/drive/13feH01ZCmpP0Hw6hnku7r9JS8YA-09Iu
https://colab.research.google.com/drive/1VjHfDrT8kItq_tSaJCYKq0U6y9pw2Th9
https://colab.research.google.com/drive/14zvXYrLJ7IpJL2vZ6oSXNEoV-AG_y7Ch
https://colab.research.google.com/drive/1Ubedr7f-vywxr_8plAY-zljhGHULHLcc
https://colab.research.google.com/drive/1LOAi8SSEbbD_YLnDV73VqHbHO00eWwZk
https://colab.research.google.com/drive/11Hxw72DZrsiOWtQyYqX9DJM0Lut7jnlM
https://colab.research.google.com/drive/1_sJ5YdBD6J0ZcnqoVCQd9DuoKLvsyUlE
https://colab.research.google.com/drive/13y5rt57Gs2WwAt0tf7fJ0TsumCFPh7gr
https://colab.research.google.com/drive/1TysLHEbqhC5rJ9d2ZwD4fpvkOMQVpGlA
https://colab.research.google.com/drive/1RlDaRt69jmbCKo_f-EeVQJzM_MVfomdQ
https://colab.research.google.com/drive/1WRTNPEWss4-XLOGHGYo67JLal4T1aV_c
https://colab.research.google.com/drive/1E41TBd87NSU3KqBHUxDqlfd8Vo_IL1YN
https://colab.research.google.com/drive/1FZC14rBUG_GKuMlxnvGyQQ5b2nlzPodd
https://colab.research.google.com/drive/1JRjG8t8MLXeTMDXGDKryyE4TdJyTNtdD
https://colab.research.google.com/drive/1EpOE9hrtLirtloKvEHq5-YY01o3s8Q_6
https://colab.research.google.com/drive/1VQfDHot8aARsaj3SBxhnYpJVUf_v4UMg
https://colab.research.google.com/drive/14rLdGQ2zDacfDHvLaPipY9abe8IFvB2q
https://colab.research.google.com/drive/1pqgUPksBwn57zUhruZIM4XbMEZcjfGoz
https://colab.research.google.com/drive/1wMOWkQSpSaFB3fxLhp6TwbBUBVhO_-Hv
https://colab.research.google.com/drive/16CaXw4vLbZ1emsY1botuLAxUO1vgQIPi
https://colab.research.google.com/drive/1KGh5SRw0uyC4N6x8rTbAH-_5zztxSuhg
https://colab.research.google.com/drive/1gvT-mqo3TKNEGMF_kRh7O3m7DfVvbaEK
https://colab.research.google.com/drive/1x7bcF9d2kWP4JA8wEezRFHInXDCzFjw1
https://colab.research.google.com/drive/1LRlWX6TphPFSG2UZXSRtj3rn9oeOz6aM
https://colab.research.google.com/drive/16TdEGQaER0jXvINGVsRPB5J2ueiQFb2H
https://colab.research.google.com/drive/1-EDjH_6tfSZ4DoaxEcbQEicpaiIpnPW5
https://colab.research.google.com/drive/1dku6d6lJKALTDNzhqN5wtzDiMUD8UNDf
https://colab.research.google.com/drive/1TkvQCY2BoxP0pxsCF5eP3XXn39CiKW5B
https://colab.research.google.com/drive/1-1N8o8AFi5Jvxrc9ObonvtIFUweylFd2
https://colab.research.google.com/drive/1MO46SkV0WqHdhWDIiaQ3L71uKaGu2ynX
https://colab.research.google.com/drive/1mrIsejDMHzivteURAi7_DhFJYJ1izfW-
https://colab.research.google.com/drive/1BGbS78TOhTo3bPH3Q0QAhHfAp5o4lmF_
https://colab.research.google.com/drive/1VfEFCewVXXbes-j3WhxXKlOGbS9FyQMT
https://colab.research.google.com/drive/1lpsEzaBVKdnV7Dgu465WhIWYYXBwxbRU
https://colab.research.google.com/drive/1MFmzst3xUwubYlC_pqUAih_YakLh8Rgd
https://colab.research.google.com/drive/1fZZlArj3MYcEmnjZ8fDJFh1kj717zGXu
https://colab.research.google.com/drive/15GWWCJeXNX2ZwPW6WJ_vpt8Vd3catJLK
https://colab.research.google.com/drive/1AU04iO-YyGPcZz5K-VxciG4ZfH3NFs6N
https://colab.research.google.com/drive/1hLKE7_KKeebz2QlNXFNiYMmJa__Qw2LS
https://colab.research.google.com/drive/1GshRJaWfzUeM8U8nwG2cvTOzc-GwZ2ho
https://colab.research.google.com/drive/1H-ZC9pIfjw1XpyW–sQYkMRHK3NjbwZh
https://colab.research.google.com/drive/1LPX8rms46r0IN5ijvZgjIqZzT9cc0jQE
https://colab.research.google.com/drive/1cU4_aTLfCid0wENaTBGOl2UmtWkG8dAc
https://colab.research.google.com/drive/1v_dA9fy_q-32YM0xOsmgmCCqjt9UKHfP
https://colab.research.google.com/drive/15Ck0lLVCuYAWRAYa7Yqwi9KFgFd1ZE94
https://colab.research.google.com/drive/1wk4ooWERTDKFScJlMNWRsQ7rzRpAJjIB
https://colab.research.google.com/drive/1Lhvy1jXj1O6JZMHs-QreGPBQH1RHPbsW
https://colab.research.google.com/drive/1N6F3Aciw3K7B6OCfJ46saV5fvHyPqyMM
https://colab.research.google.com/drive/1GRDYNeYmVv_eL-eT9LSwb1RlqZs3HZiF
https://colab.research.google.com/drive/1pHDuS4B91GOUXAaUhOekyVZ8e3_IUXFX
https://colab.research.google.com/drive/1nxrTMazg3yqf3QfvWrNXoAtCyjqM6_ML
https://colab.research.google.com/drive/15o1D1sNIexSqy-LareMelw9OA6qYYIF-
https://colab.research.google.com/drive/1Yaowi1s8NNv5lz4UZshCdV0869o2r70u
https://colab.research.google.com/drive/1YoLrOHXTqBmz95_vggW1p0fvQgxPGR1w
https://colab.research.google.com/drive/1D55GgjE4ctuKk4qyICnlo4yyjWlNkvDA
https://colab.research.google.com/drive/1NTptcd0ltLoqLDEI_nunvpcB5dR7unlR
https://colab.research.google.com/drive/1dRgdIL4Wrss1vTbxiK5J107EQuynp_1H
https://colab.research.google.com/drive/1WHwP0JsARddIxukQlEOuCfrprxDOZSLf
https://colab.research.google.com/drive/1DAJ707_TjMMdHiCrcSAIcCegnGJw8laJ
https://colab.research.google.com/drive/1uq9vFNgj93faVau10HdhxX5khHBk6RS_
https://colab.research.google.com/drive/1lTdX5K4kAddaTgn_9Qf4ROeP_nSjTQit
https://colab.research.google.com/drive/1eKPgCdxzUZMD8dP5ABVh_uxGi90ZQqZC
https://colab.research.google.com/drive/171_97DnN2T0aB2CBLSRGIcCsjnLsHGWi
https://colab.research.google.com/drive/1mBYFy5QB851Mb6CIPSASYHmvAhLXv1Zt
https://colab.research.google.com/drive/1aMgycOyCrpTcKvFE5TJAiMWhVSNWEQSF
https://colab.research.google.com/drive/1HL5Uc8WwDT_m6tkSqb_4kMZnbakHF6Up
https://colab.research.google.com/drive/1wBb3gR0piiA53QSot0dfmfhe8rrLjR-V
https://colab.research.google.com/drive/1kVatYlohWG3xQXznMxx2jOpYNKJyaL0l
https://colab.research.google.com/drive/11OzpLmi9QCfabEUhvUanBG7c2WAFdGpB
https://colab.research.google.com/drive/1lAce2rtYxJyyOX8eJ-Dwmpay2RE7VF7G