Like BMW with its heated seats before it, Mercedes is charging $1,200 per year for owners to get the most out of their electric vehicles.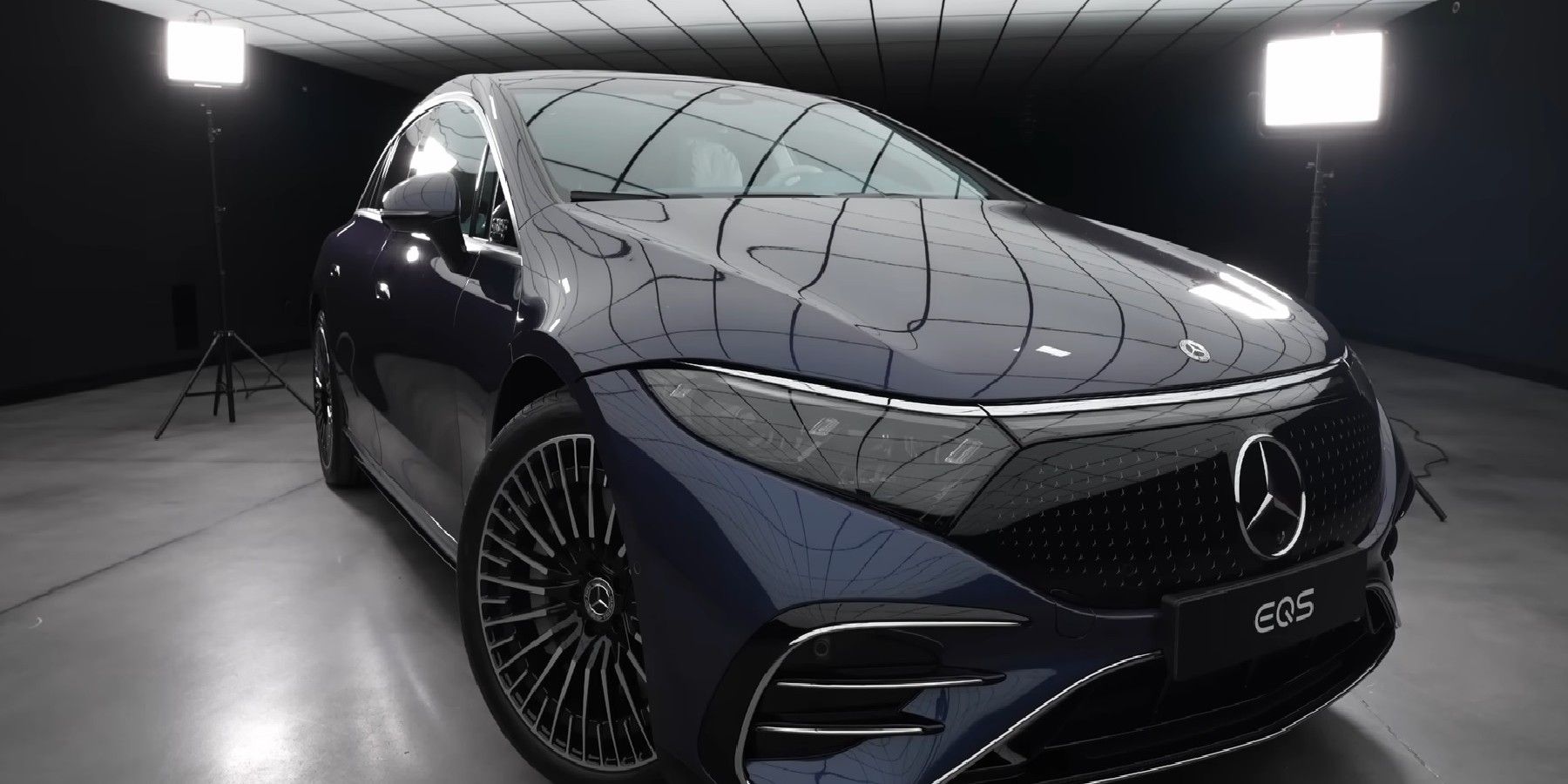 Many companies are looking to get into the microtransaction business, and Mercedes is the second car manufacturer to charge extra money for owners to get the most out of their cars, in this case charging $1,200 per year for acceleration. Since the creation of microtransactions with horse armor in The Elder Scrolls 4: Oblivion, games like Fortnite, FIFA, Grand Theft Auto, and more have made loads of money which may be what Mercedes is chasing.
Mercedes has revealed that owners of its EQ line of electric cars will be able to improve their acceleration from zero to sixty by about 0.2 seconds for a whopping $1,200 per year. BMW garnered the attention of the car community earlier this year when it implemented a change that forced buyers to pay extra for heated seats, which caused an influx of piracy like how gaming piracy has increased over the years as well, but that hasn't discouraged Mercedes from dipping its toes into the microtransaction waters.
RELATED: Bus Simulator 21 Release Date Revealed Alongside Return of Mercedes Benz
Mercedes EQ owners have the option to pay $1,200 extra each year in order for the engine to reach its maximum horsepower and torque potential like tuning a car in Gran Turismo 7, with drivers that don't spring for the extra feature being limited in some small ways. Should these car owners not choose to pay the extra annual fee, their Mercedes EQ engines will be held back in a way that may not have an easy workaround like the aforementioned heated seats. People who can afford the extra $1,200 yearly cost will be able to access the improved engine at their leisure by selecting Dynamic driving like other cars offer sport or turbo modes.
This increased annual fee may be applied to Mercedes EQS and EQE electric vehicles, neither of which are Mercedes cars in the Forza Horizon 5 roster because of how new they are. The popularity of subscription services like Amazon Prime, Disney Plus, and Xbox Game Pass may have normalized it so that companies like Mercedes and BMW look at other ways to implement the same revenue generation technique. Although it's currently unclear how well the BMW heated seat subscription worked for the company, Mercedes' latest attempts may hint that it was a lucrative choice for the car manufacturer.
Because of how many car enthusiasts responded to the BMW heated seat microtransaction with some disdain, Mercedes has fittingly received a mixed reception to the engine throttling of the EQ series of vehicles. While some replies have hinted that increasing regulations are playing a role in the higher cost of cars and their potential fees, others lamented that acceleration may become a luxury feature in the future.
bottikcointo
bottikcointo
bottikcointo
bottikcointo
bottikcointo
bottikcointo
bottikcointo
bottikcointo
bottikcointo
bottikcointo
bottikcointo
bottikcointo
bottikcointo
bottikcointo
bottikcointo
bottikcointo
bottikcointo
bottikcointo
bottikcointo
bottikcointo
bottikcointo
bottikcointo
bottikcointo
bottikcointo
bottikcointo
bottikcointo
bottikcointo
bottikcointo
bottikcointo
bottikcointo