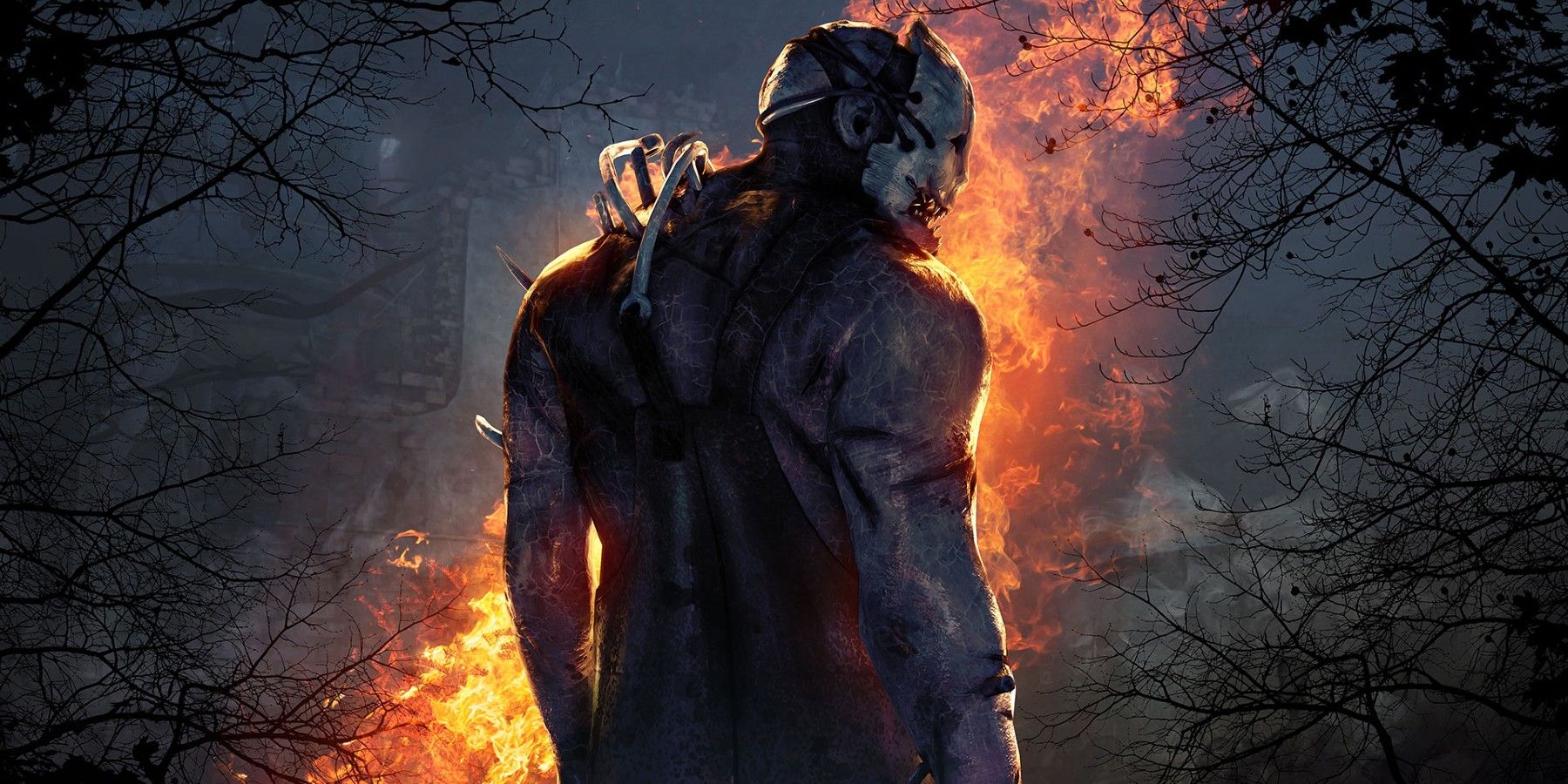 Dead by Daylight developer Behaviour Interactive has teased the next chapter in development for the game. The Canadian game studio is currently working on a new Chapter for Dead by Daylight for which it released a teaser video online, titled Forged In Fog. Forged in Fog is the game's Chapter 26 update.
Dead by Daylight is a multiplayer survival horror online game with asymmetric gameplay. In the game, players take either the role of Survivors in a team of four or a horrific Killer that hunts the Survivors. The Killer's goal is to maim and kill each Survivor in a horror movie fashion, while the Survivors try to avoid getting killed and get to generators that power the exits.
RELATED: PUBG is Crossing Over With Dead by Daylight
Halloween season is a productive time for Behaviour Interactive. The company has already announced a collaboration with New State Mobile and PUBG, and now it has released a video on social media to tease fans of about upcoming Dead by Daylight content. The teaser doesn't include a lot of information, but more details are going to be revealed soon. The teaser ends with a promise to share more on November 1.
While there aren't any explanatory content on the teaser, there is something to draw from the video – it is a teaser, after all. The video simply shows a rusty-looking battered and bloodied sword, perhaps a zweihander type of weapon with spiked edges. It is accompanied by a background of floating embers and a metallic sound, likely produced by a hammer and anvil. Traditionally new Chapters in Dead by Daylight have brought along a new Killer and a new Survivor. One can assume that this sword is the weapon equipped by the upcoming Killer in Dead by Daylight.
The video has been shared on Twitter with a title "beneath plated steel lies unspeakable horror," which suggests that this new Killer might be a death knight of sorts. There are no teasers about the upcoming Survivor that joins a extensive list of characters or the new Perks that will likely be introduced as well. These and more information about the update are hopefully included in the November 1 reveal.
While Behaviour hasn't given official details of the upcoming Killer, this isn't the first time the Knight character has been talked about. The prominent Twitter handle DBDLeaks, which focuses on Dead By Daylight-related leaks and news, detailed a Knight Killer alongside a yet unknown Survivor earlier this year. As players wait for more news, they can head to play the Halloween-themed Dead by Daylight event, Haunted by Daylight.
Dead by Daylight is available on Mobile, PC, PS4, PS5, Stadia, Switch, Xbox One, and Xbox Series X/S.
free gems and coins
free gems and coins
free gems and coins
free gems and coins
free gems and coins
free gems and coins
free gems and coins
free gems and coins
free gems and coins
free gems and coins
free gems and coins
free gems and coins
free gems and coins
free gems and coins
free gems and coins
free gems and coins
free gems and coins
free gems and coins
free gems and coins
free gems and coins
free gems and coins
free gems and coins
free gems and coins
free gems and coins
free gems and coins
free gems and coins
free gems and coins
free gems and coins
free gems and coins
free gems and coins