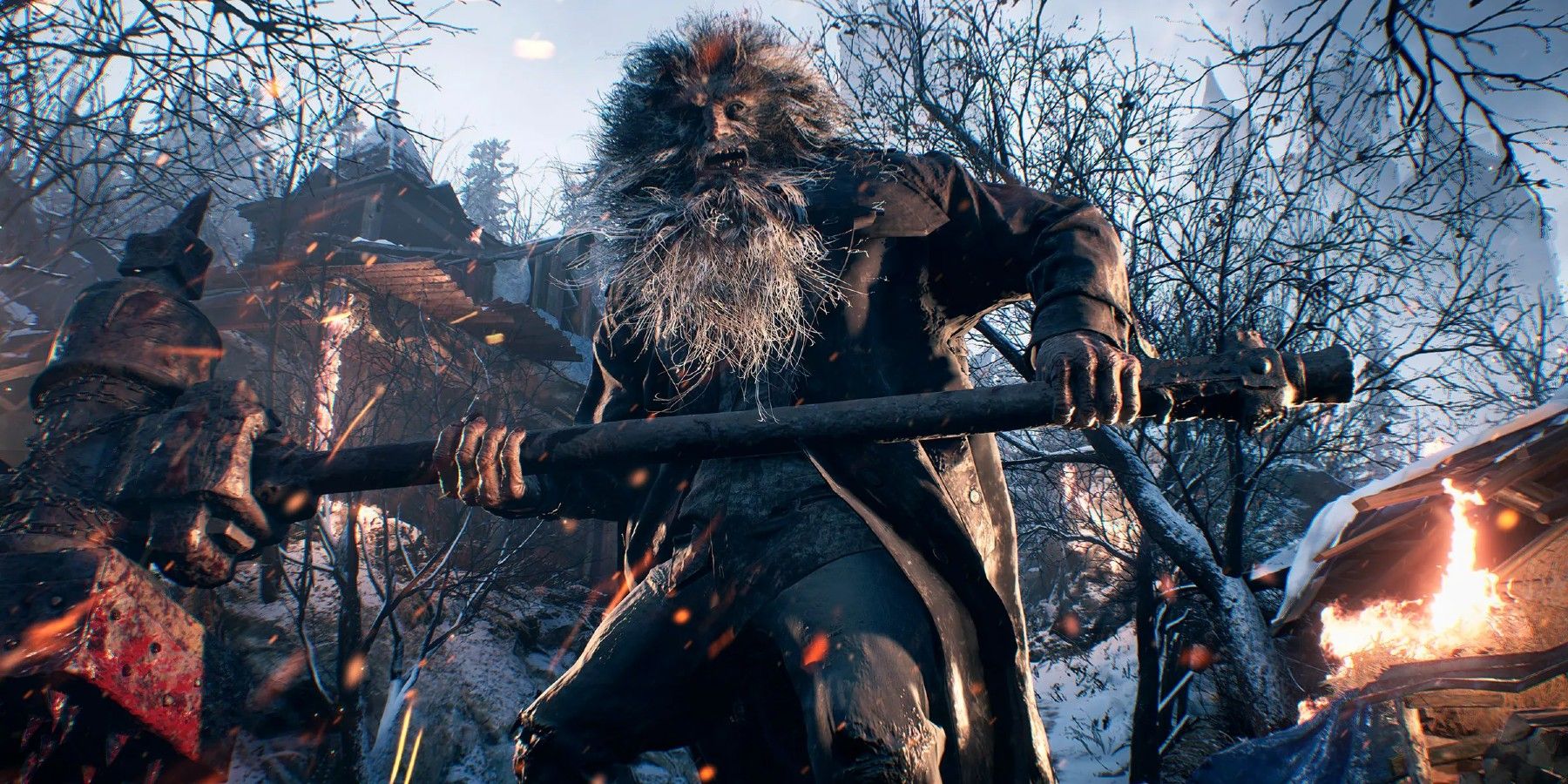 Developers of Capcom's smash hit survival horror game, Resident Evil Village, have announced that a demo version of the third-person mode is now available to download. Among a plethora of exciting announcements at the Resident Evil Showcase, Capcom gave details of a brand-new demo release.
Resident Evil Village is the eighth installment to the main timeline of the franchise and a direct sequel to 2017's Resident Evil 7: Biohazard. Resident Evil 7 was an attempt by Capcom to take the franchise back to its survival horror roots after fans were divided by the over the top, action-focused direction the series took with Resident Evil 6. The seventh installment introduced new protagonist Ethan Winters, and immersed players in a dark and dangerous world by using a first-person perspective for the first time in the main, canon timeline series' history. Praised for the engaging and terrifying story, and a true return to Resident Evil's exploration based survival horror roots. Resident Evil Village continued Ethan's story and garnered high praise for its variety, gameplay, and characters, namely fan favorite, Lady Dimitrescu.
RELATED: Resident Evil Village DLC Shrinks Lady Dimitrescu, Brings New Unlockables to Mercenaries Mode
During Capcom's Resident Evil showcase on October 21, 2022, Kento Kinoshita, Director of the Winters' expansion, revealed that a 60-minute demo is now available and can be played in either the original first-person mode or the new Resident Evil Village third-person perspective. When asked why add a new point of view (third person mode), Kento responded:
"When you play an FPS you experience the game world as if it's through your own eyes, so it can be incredibly scary to play a horror game from that perspective. There are some players out there who might find it too scary, or experience motion sickness in the first-person perspective, they might not enjoy the FPS genre. So we wanted to make a third-person mode for those players to enjoy the game to its fullest."
In June 2022, Capcom announced the Winters' expansion pack would be available in October and would contain three new pieces of content for Resident Evil Village. Players can enjoy an updated Mercenaries mode, including Lady Dimitrescu, Lord Heisenberg, and Chris Redfield as playable characters, a new campaign mode, Shadows of Rose, continuing the story sixteen years later with Ethan's daughter Rose, and a third-person mode, as seen in the highly popular Resident Evil 2 and Resident Evil 3 remakes. The Winters' expansion will be available on October 28, as either as a direct download or included with the Gold edition of Resident Evil Village, which comes bundled with the base game.
A third-person perspective will add a new dimension to the game and offer a unique experience, including new speed run categories and trophies for veteran players, while also attracting new audiences to the franchise. Capcom has previously stated that the new third person mode is not simply a rework, however creating this perspective "took about as much effort as creating a new game." This dedication to the series and its fans highlights the popularity and cultural significance of the Resident Evil universe.
Resident Evil Village: Gold Edition launches October 28, 2022 for MacOS, Nintendo Switch, PC, PS4, PS5, and Xbox Series X/S.
MORE: Everything Announced at the October 2022 Silent Hill Transmission
botinstagramfollowers
botinstagramfollowers
botinstagramfollowers
botinstagramfollowers
botinstagramfollowers
bottiktokfollowers
bottiktokfollowers
bottiktokfollowers
bottiktokfollowers
bottiktokfollowers
botBoardKings
botBoardKings
botBoardKings
botBoardKings
botBoardKings
botHomescapes
botHomescapes
botHomescapes
botHomescapes
botHomescapes
tweakelite
tweakelite
tweakelite
tweakelite
tweakelite
zepetobot
zepetobot
zepetobot
zepetobot
zepetobot