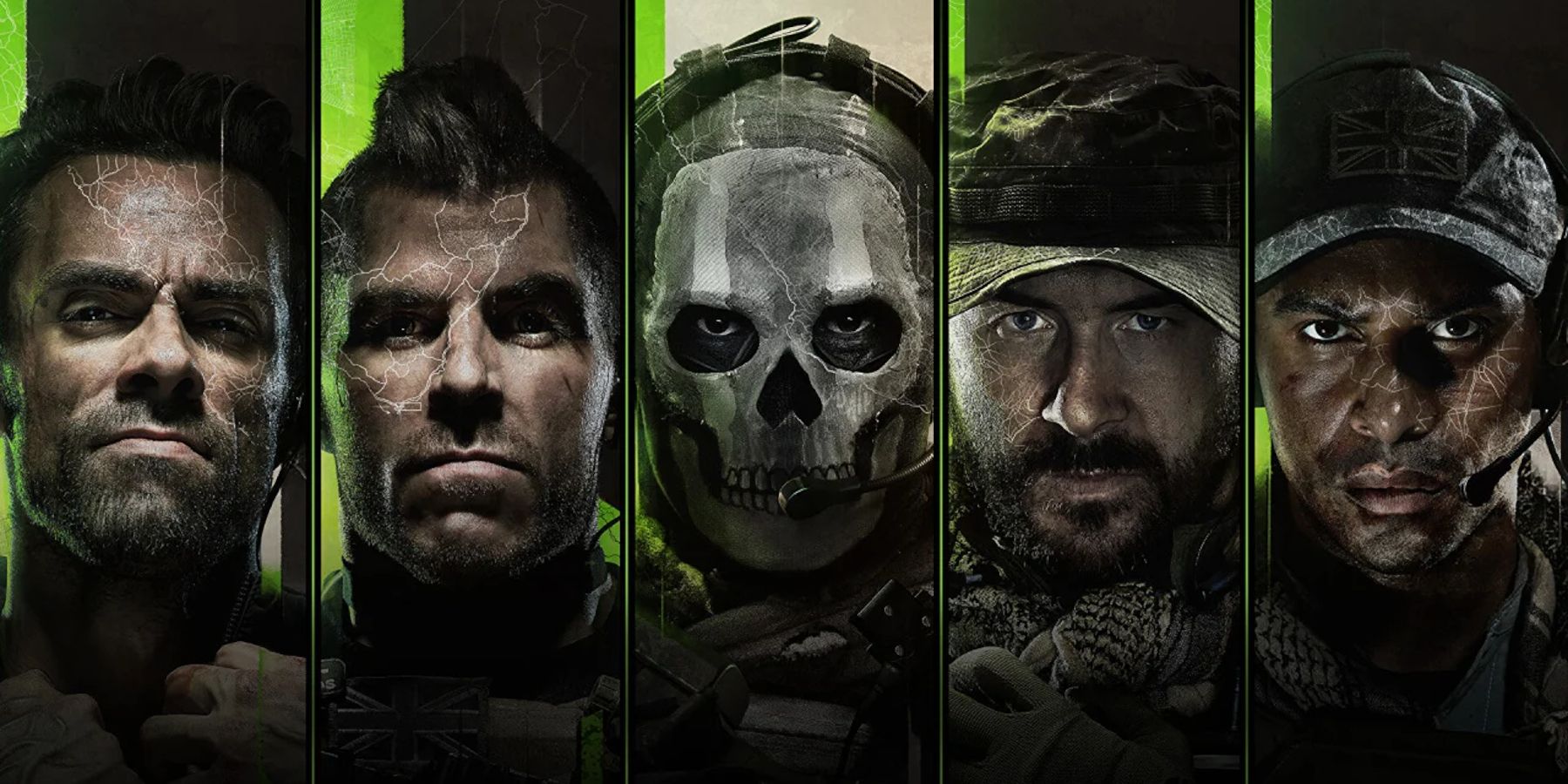 The launch of Call of Duty: Modern Warfare 2's early access single-player campaign hasn't gone smoothly, as players report a variety of issues. Pre-orderers of Call of Duty: Modern Warfare 2 have been granted a week of early access to the game's campaign, which unlocked Thursday morning. While preloading for the campaign early access has been available for some time, it seems that some Call of Duty: Modern Warfare 2 pre-orderers haven't been able to access the game yet.
While the Multiplayer beta of September has understandably been a focus for Call of Duty fans and Activision alike, there are many who have been looking forward to Call of Duty: Modern Warfare 2's single-player campaign. It features many of the franchise's most popular characters, including Captain John Price, Sergeant Kyle "Gaz" Garrick, Lieutenant Simon "Ghost" Riley, Sergeant John "Soap" MacTavish, CIA Station Chief Kate Laswell, and Urzikstani rebel leader Farah Karim. It also continues the story of 2019's Modern Warfare reboot, which was well-liked.
RELATED: Call of Duty: Modern Warfare 2 PC Requirements Revealed
Call of Duty: Modern Warfare 2 players were fairly disappointed when the early access launch for the campaign was supposed to start, and various technical issues prevented that. Players have reported problems across all of Call of Duty: Modern Warfare 2's platforms, including PC, PlayStation, and Xbox. The issues are diverse and all of unclear origin, but it looks like many players will be losing at least their first day of early access to the single-player campaign.
Specific issues include PlayStation users unable to find the download for the early access campaign, Xbox Call of Duty players receiving an error that they're trying to access the campaign too early, and PC users getting messages from Steam indicating the platform is down. A significant part of the problem is that users are trying to download the campaign on the day it launched, rather than pre-loading. However, there are also some clear server issues with either the platforms or Activision, likely due to a significant surge in traffic.
The good news is that none of the issues Call of Duty: Modern Warfare 2 pre-orderers have faced appear to be long-term problems. PlayStation Call of Duty players have reported being able to download the campaign from their game library, Xbox users report re-launching the game several times helps work out the kinks, and Steam has stabilized throughout the day.
With a game as popular as Call of Duty: Modern Warfare 2, hitches are to be expected. The surge in traffic, even for a pre-orderer-exclusive early access period, can work like a DDoS on servers. Sometimes servers go down or are slow to update. Call of Duty players will hopefully be patient and understanding, and Activision will hopefully be rewarding to those who have dealt with issues accessing what they paid for.
Call of Duty: Modern Warfare 2 releases on October 28 on PC, PS4, PS5, Xbox One, and Xbox Series X/S.
MORE: Call of Duty: Modern Warfare 2 Should Bring Back a Post Credits Surprise With Its Campaign
Source: Dexerto
botinstagramfollowers
coinsbb
coinsbb
coinsbb
coinsbb
coinsbb
coinsbb
coinsbb
coinsbb
coinsbb
coinsbb
bottikcointo
bottikcointo
bottikcointo
bottikcointo
bottikcointo
bottikcointo
bottikcointo
bottikcointo
bottikcointo
bottikcointo
botcoinxsnet.online
botcoinxsnet.online
botcoinxsnet.online
botcoinxsnet.online
botcoinxsnet.online
botcoinxsnet.online
botcoinxsnet.online
botcoinxsnet.online
botcoinxsnet.online