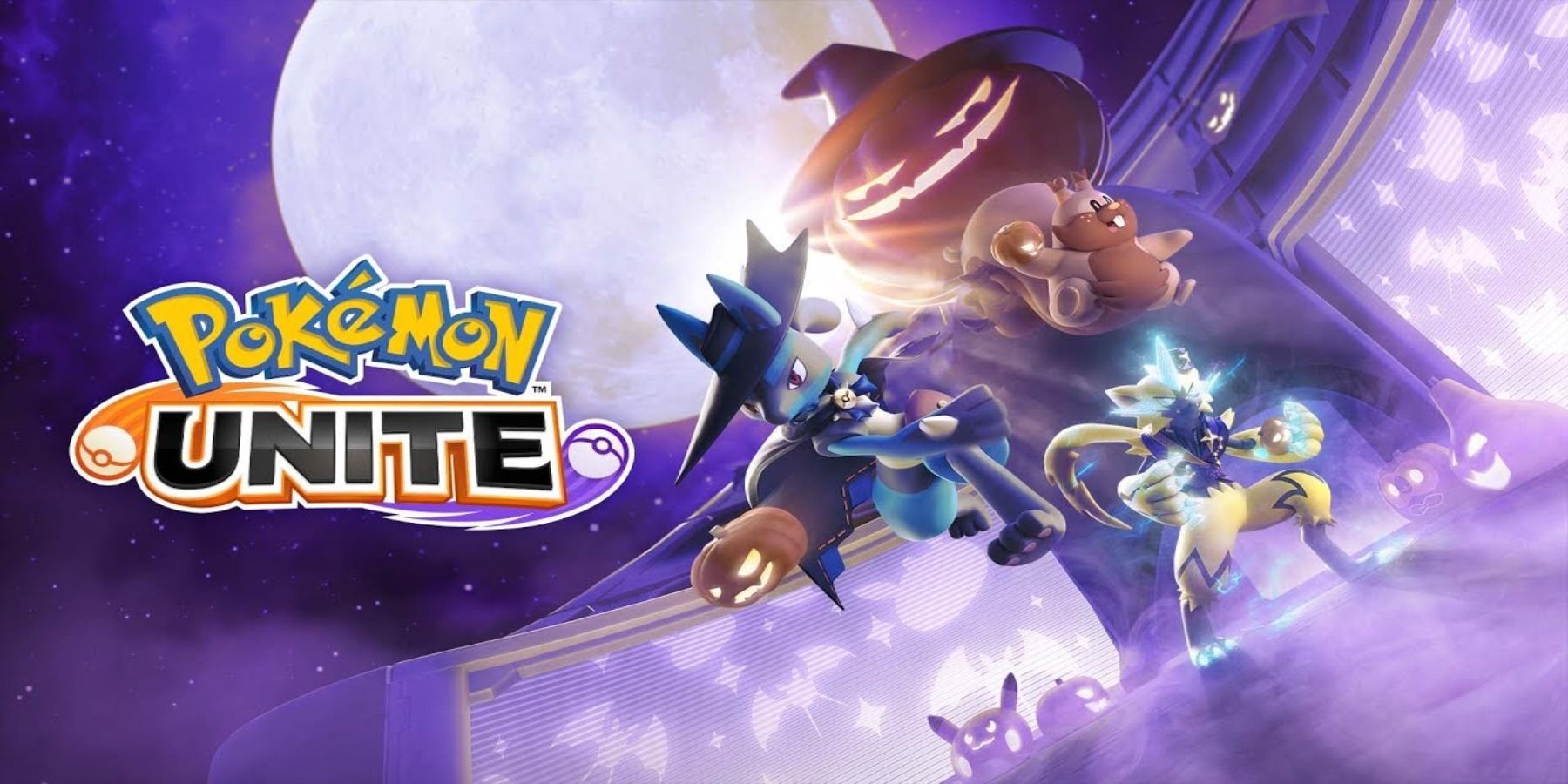 Nintendo and TiMi Studios have lifted the veil off the next Pokemon being added to Pokemon Unite. Fans will soon have a new creature to take into Pokemon Unite's hectic team battles, and judging by said announcement, it won't be long now before it's added to the roster.
It's been a busy few months for the Pokemon MOBA. In the wake of Pokemon Unite's first anniversary back in July, TiMi Studios has expanded the game's lineup of playable pocket monsters several times. August saw the additions of the Ultra Beast Buzzwole and Tyranitar, while September saw Mew, Dodrio, and Scizor added throughout the month.
RELATED: Pokemon 2023 Championship Series Announced
And now fans have a clearer idea of what the roster expansions will look like for October, as Nintendo and TiMi have revealed that Zoroark is the next Pokemon slated to be added to Pokemon Unite. As with previous reveals, details are scarce at the moment, with the announcement merely stating that Zoroark will be coming to the game "very soon," though the inclusion of jack-o-lanterns and candy in the reveal artwork suggests that the Dark-type Pokemon will be available in time for Halloween.
While the official announcement is staying mum on details, a recent datamine from ElChicoEevee, a reliable source of Pokemon leaks, provides details on how Zoroark will play in Pokemon Unite. Both Zoroark and the unevolved form it begins matches as, Zorua, will be melee attackers with moves based on creating illusions to confuse opponents.
Said moves include Illusion, which lets Zoroark take the form of wild Pokemon or enemy players until it attacks or takes damage; Shadow Claw, a dash attack that either stuns or throws enemies depending on whether they're hit in the middle or end of the dash; and Nightfall Daze, Zoroark's Unite Move, which unleashes three shockwaves that damage all opponents within their range. From the sound of it, Zoroark is going to be a powerful pick for players who like to baffle their opponents and will likely be a welcome addition to the game's roster.
But while they wait for it to arrive, players have another new Pokemon to play take for a spin, as Clefable was added to Pokemon Unite earlier today. The Gen 1 Fairy-type brings a new support character to the lineup, with moves like Moonlight, which creates a healing aura around Clefable that heals itself and allies; Gravity, which creates a zone that increases attack damage while decreasing enemy movement speed; and its Unite Move, Wonder Wish, which heals allies in an area of effect while granting Clefable a random move to use during its duration.
Pokemon Unite is available for Mobile and Nintendo Switch.
MORE: Pokemon Unite: How To Get Energy Amplifier And What It Does
free gems and coins
free gems and coins
free gems and coins
free gems and coins
free gems and coins
free gems and coins
free gems and coins
free gems and coins
free gems and coins
free gems and coins
free gems and coins
free gems and coins
free gems and coins
free gems and coins
free gems and coins
free gems and coins
free gems and coins
free gems and coins
free gems and coins
free gems and coins
free gems and coins
free gems and coins
free gems and coins
free gems and coins
free gems and coins
free gems and coins
free gems and coins
free gems and coins
free gems and coins
free gems and coins