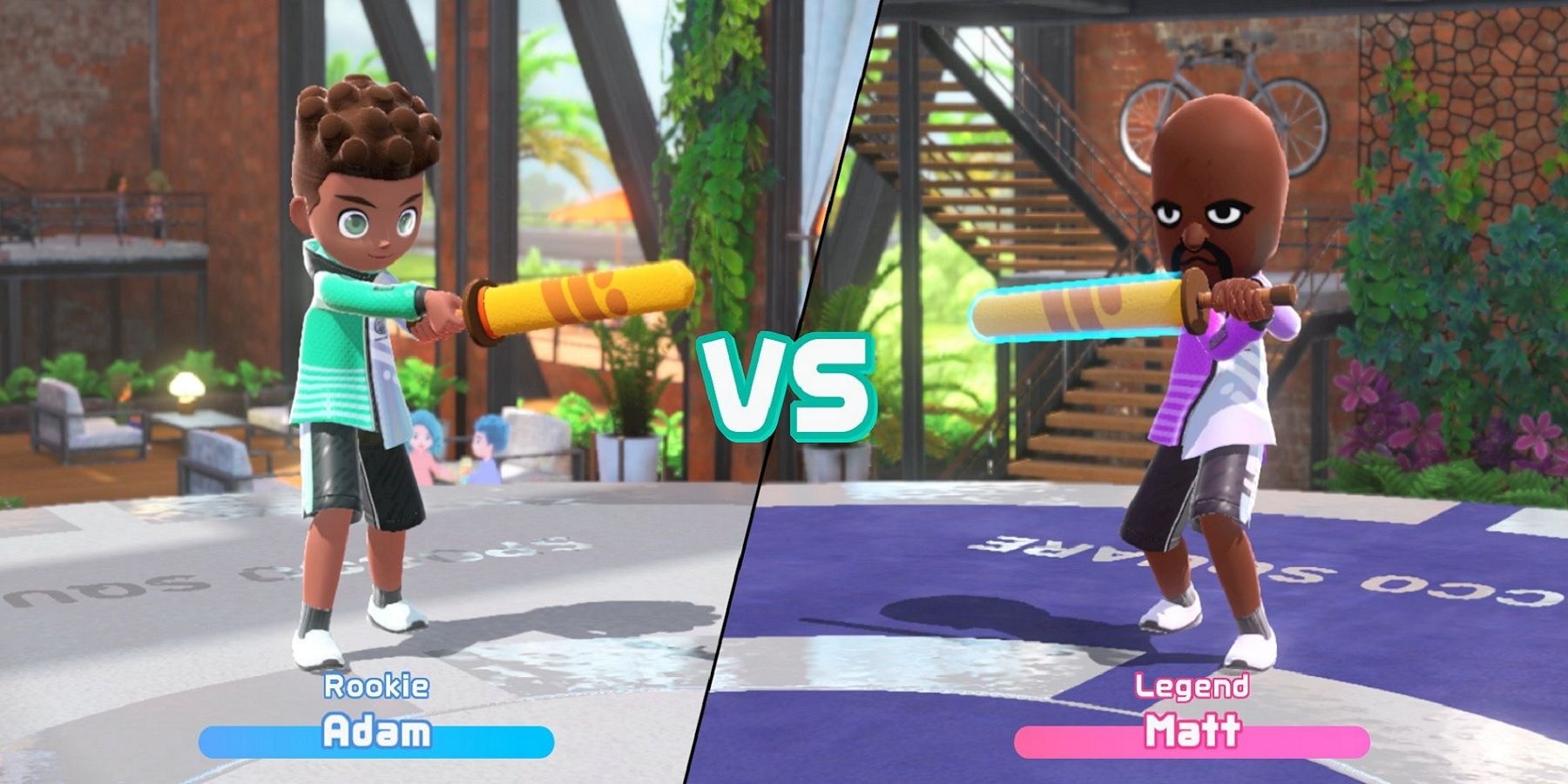 Nintendo Switch Sports latest update, aimed to prevent players from cheating online, was pulled after a bug was found. This recent sports title which many gamers see as the spiritual successor to Wii Sports debuted on April 29 with similar games players could choose from to get moving. Currently included in Nintendo Switch Sports are Soccer, Tennis, Volleyball, Badminton, Chambra (Swordplay), and the ever-popular Bowling.
During the last few years, many players turned to video games to get exercise during the lockdown. Fitness games such as Ring Fit Adventure were some of the best-selling games in Japan in 2020. For now, Nintendo Switch Sports may only have a few activities to play solo or against others online, but more are planned to be added before the end of 2022. Other sports titles, such as Mario Golf, received quite a few updates post-launch with almost no delays.
RELATED: Mario Kart Tour Remaking Boo Lake Course
Unfortunately, Nintendo Switch Sports update to version 1.2.1 was just pulled, and rollouts were suspended following reports from many players regarding a massive crash occurring during the pre-match loading screen. This enormous error was affecting online and offline play, making the game unplayable for many, which is why Nintendo decided to halt the update. The main aim of this update was to prevent players from cheating during matches, which has now resulted in gamers not even being able to play against others. It is probably best that Nintendo has delayed bringing Golf to Nintendo Switch Sports after this latest major issue.
Regarding the most recent serious issue, Nintendo first acknowledged it via its UK Twitter account on October 14. The message stated that the Nintendo Switch Sports servers for online and offline play were temporarily suspended along with save data backups while it worked to investigate the issue. It seems that the problem was too significant to fix in a short time, and a major fix is needed for the last update before it can be re-released to the public.
In terms of future updates, Golf was first announced during February's Nintendo Direct Mini, exciting many players. In addition, Nintendo Switch Sports has not ignored the continued love for Wii Sports, prompting the company to bring back a fan-favorite Mii named Matt to be used during offline play only. Ironically Wii Sports did not suffer nearly as many issues as Nintendo Switch Sports has.
Some Nintendo Switch Sports gamers were even reporting issues before the update rolled out. For Nintendo fans looking to kill some time until Nintendo Switch Sports servers are up and running, they could catch up on their Pokemon GO tasks before November's Community Day. It looks like gamers will need to sit tight until Nintendo can handle the situation and provides a more precise timeline for a permanent fix.
Nintendo Switch Sports is available now on Nintendo Switch.
free gems and coins
free gems and coins
free gems and coins
free gems and coins
free gems and coins
free gems and coins
free gems and coins
free gems and coins
free gems and coins
free gems and coins
free gems and coins
free gems and coins
free gems and coins
free gems and coins
free gems and coins
free gems and coins
free gems and coins
free gems and coins
free gems and coins
free gems and coins
free gems and coins
free gems and coins
free gems and coins
free gems and coins
free gems and coins
free gems and coins
free gems and coins
free gems and coins
free gems and coins
free gems and coins