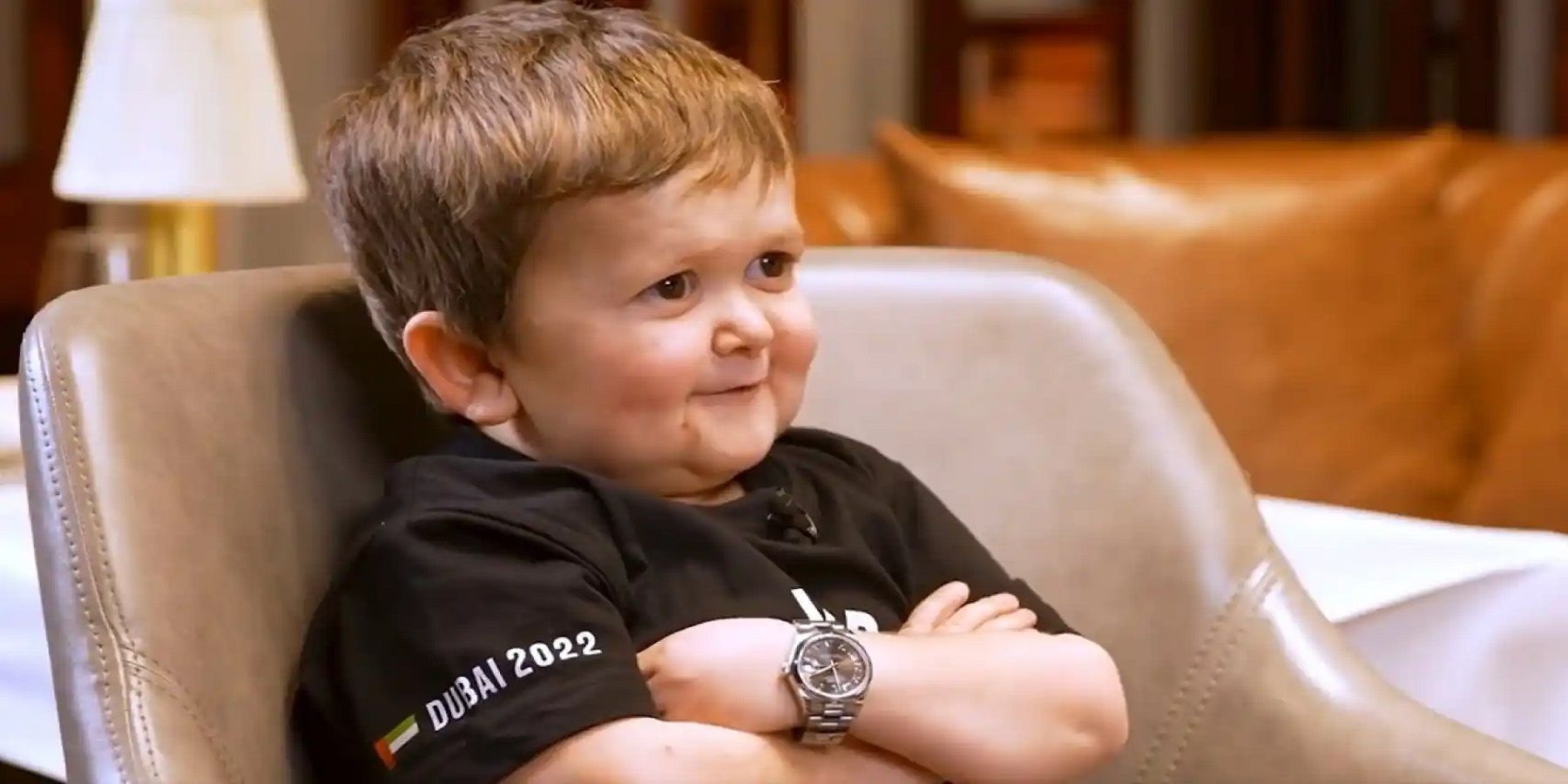 While the UFC has not typically been in the business of booking "celebrity fights," Dana White may be loosening up on this as social media star Hasbulla Magomedov claims he will be stepping into the octagon soon. The "celebrity fight" business has primarily been dominant in the boxing world in recent years due, in large part, to high-profile events featuring one or both of the Paul brothers. It appears the UFC is ready to throw its hat into this space now, though, and will be putting its chips behind the social media star and combat sports fan.
Within the fight world, Hasbulla has become a social media sensation in recent years due to his outspoken fandom, friendship with former UFC Lightweight Champion Khabib Nurmagameddov, and his dwarfism, leaving him standing 3-foot-4-inches and weighing roughly 40 pounds. The 19-year-old has been a visible fixture at most major events within combat sports, especially UFC cards featuring Khabib before his retirement in 2021, which earned Hasbulla the nickname "Mini Khabib." Hasbulla has since taken his fandom and love of Khabib to highlight many of the other fighters coming out of the Dagestan region recently, many of whom are considered top title contenders in the UFC, including Umar Nurmagomedov and Islam Makachev.
RELATED: Tom Hardy Wins Real Jiu-Jitsu Tournament And No Venom Was Required
Hasbulla shared the announcement on his social media accounts, dressed head-to-toe in official UFC attire to foreshadow how he may be dressed walking to the octagon. He made his excitement about the apparent deal clear in his posts and shared his gratitude to the UFC and his own team for "making this dream a reality." Hasbulla said more details would be announced before the end of 2022, but he didn't waste time in promoting his official UFC merchandise already available online.
As mentioned above, the UFC's apparent deal with Hasbulla marks the MMA giant's first true foray into the world of "celebrity fights," which have proven to be a hit in the boxing world. Logan and Jake Paul, KSI, and other online stars led the charge with several cards run by social media company Triller, with some cards rivaling the drawing power of major boxing cards featuring names such as Tyson Fury and Canelo Alvarez. The closest UFC had booked to this concept were the two UFC cards headlined by professional wrestler CM Punk who lost both fights, though the second was later ruled a no contest after his opponent tested positive for marijuana.
The news also appears to have left many UFC viewers online with many questions, namely, who could UFC book for a fight with Hasbulla. Due to his small stature, there are not many people UFC President Dana White could feasibly book against the young man for his debut inside the octagon. That said, the one name appearing most commonly on social media is Abdu Rozik, a Tajikistani musician and boxer who is similar in stature and has become a friendly rival to Hasbulla online. Whether it ends up being Rozik or someone else entirely, though, remains to be seen.
MORE: UFC 4: Best Kicking Combinations
Source: MMA Mania
free gems and coins
free gems and coins
free gems and coins
free gems and coins
free gems and coins
free gems and coins
free gems and coins
free gems and coins
free gems and coins
free gems and coins
free gems and coins
free gems and coins
free gems and coins
free gems and coins
free gems and coins
free gems and coins
free gems and coins
free gems and coins
free gems and coins
free gems and coins
free gems and coins
free gems and coins
free gems and coins
free gems and coins
free gems and coins
free gems and coins
free gems and coins
free gems and coins
free gems and coins
free gems and coins