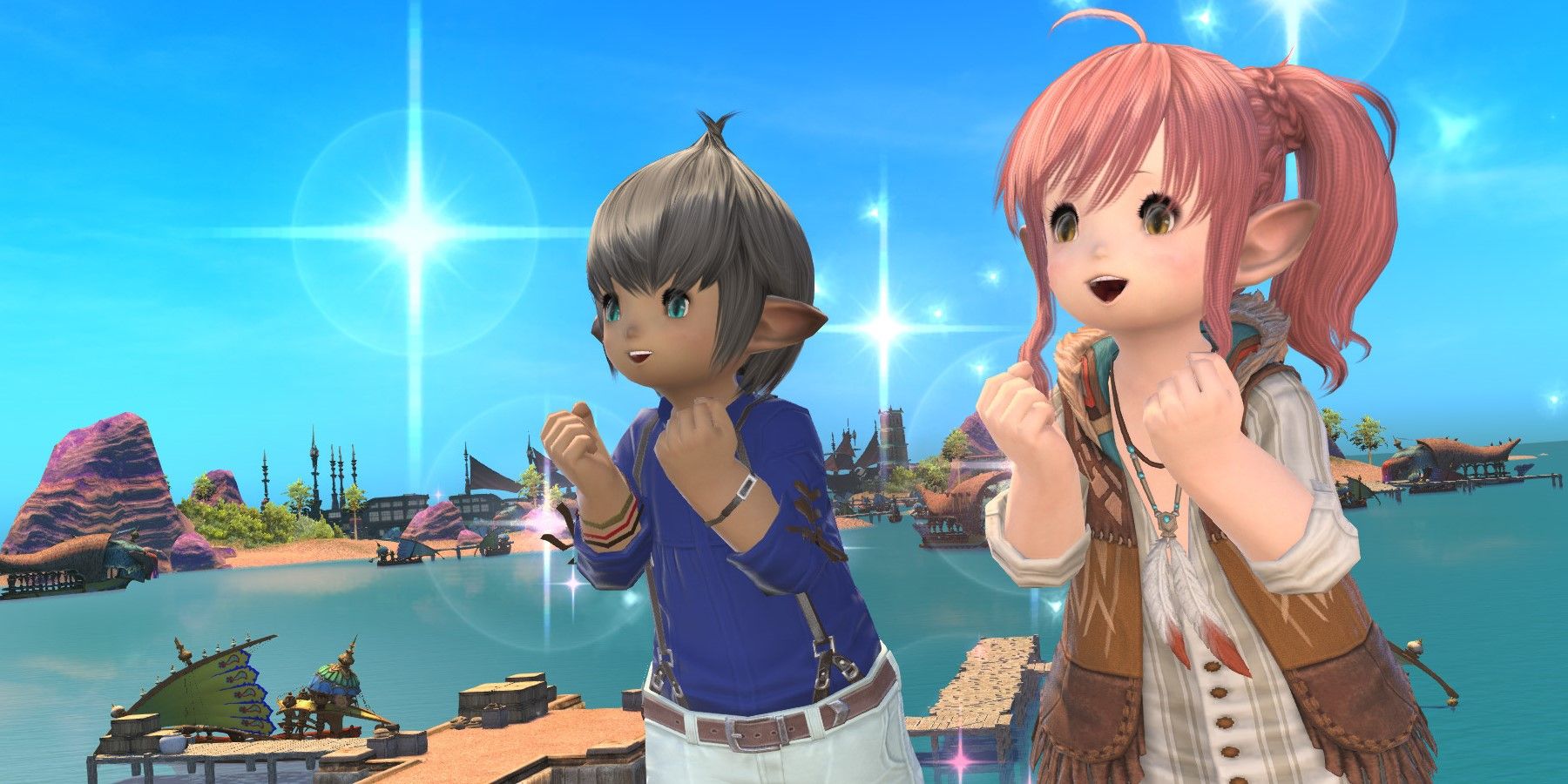 Final Fantasy 14 will release Patch 6.25 soon, and new rewards will be available for players to earn and collect as they make their way through the content. One of the rewards coming with Final Fantasy 14 Patch 6.25 is a new, expressive emote that's sure to be a hit with players of all kinds.
The award-winning MMORPG from Square Enix has seen a steady stream of content since the launch of the Endwalker expansion last winter. Most recently, Final Fantasy 14 released Patch 6.2, titled "Buried Memory." The patch came with new story quests, a new raid tier called "Pandaemonium: Abyssos," with both Normal and Savage difficulty options, and a new main scenario dungeon and Trial for players to take on. Patch 6.25 will be an addition to the current slate of Patch 6.2 content, with even more heapings of side content for players to consume and more tales to tell.
RELATED: Final Fantasy 14's All Saints' Wake Arriving on Time This Year
Earlier this week, one of the new rewards was shown on the Final Fantasy 14 Twitter page. In the picture, a new emote coming to the game shows two lalafell characters with wide-eyed, excited expressions on their faces, and sparkles all around them. On social media, the emote was compared by fans to expressions of awe that Anime and Manga characters may express, such as Anya from Spy X Family. It is currently unknown how the emote will be obtained in the game, so players will have to discover it for themselves soon.
But, adventurers will not have to wait long to see all the new content. Patch 6.25 releases next week, on October 18. The patch will bring a new series of Tribal Quests for Gathering jobs to do, the next chapter of the fan-favorite Hildibrand series, which includes the start of the Manderville relic weapon quests, a new type of dungeon content called "Variant and Criterion Dungeon," and new rewards for completing various objectives.
Patch 6.25 comes two months after the release of Patch 6.2. However, fans will have more to look forward to in the coming weeks, as well. During the recent 14-Hour Broadcast, Square Enix revealed that Final Fantasy 14 will receive a new North American datacenter, called "Dynamis," in just a few more weeks as part of Patch 6.28. The datacenter will come with four servers (Halicarnassus, Maduin, Marilith, and Seraph) at launch, with another four slated to come at an undetermined date in the future.
Final Fantasy 14 is available now for PC, PS4, and PS5.
free gems and coins
free gems and coins
free gems and coins
free gems and coins
free gems and coins
free gems and coins
free gems and coins
free gems and coins
free gems and coins
free gems and coins
free gems and coins
free gems and coins
free gems and coins
free gems and coins
free gems and coins
free gems and coins
free gems and coins
free gems and coins
free gems and coins
free gems and coins
free gems and coins
free gems and coins
free gems and coins
free gems and coins
free gems and coins
free gems and coins
free gems and coins
free gems and coins
free gems and coins
free gems and coins