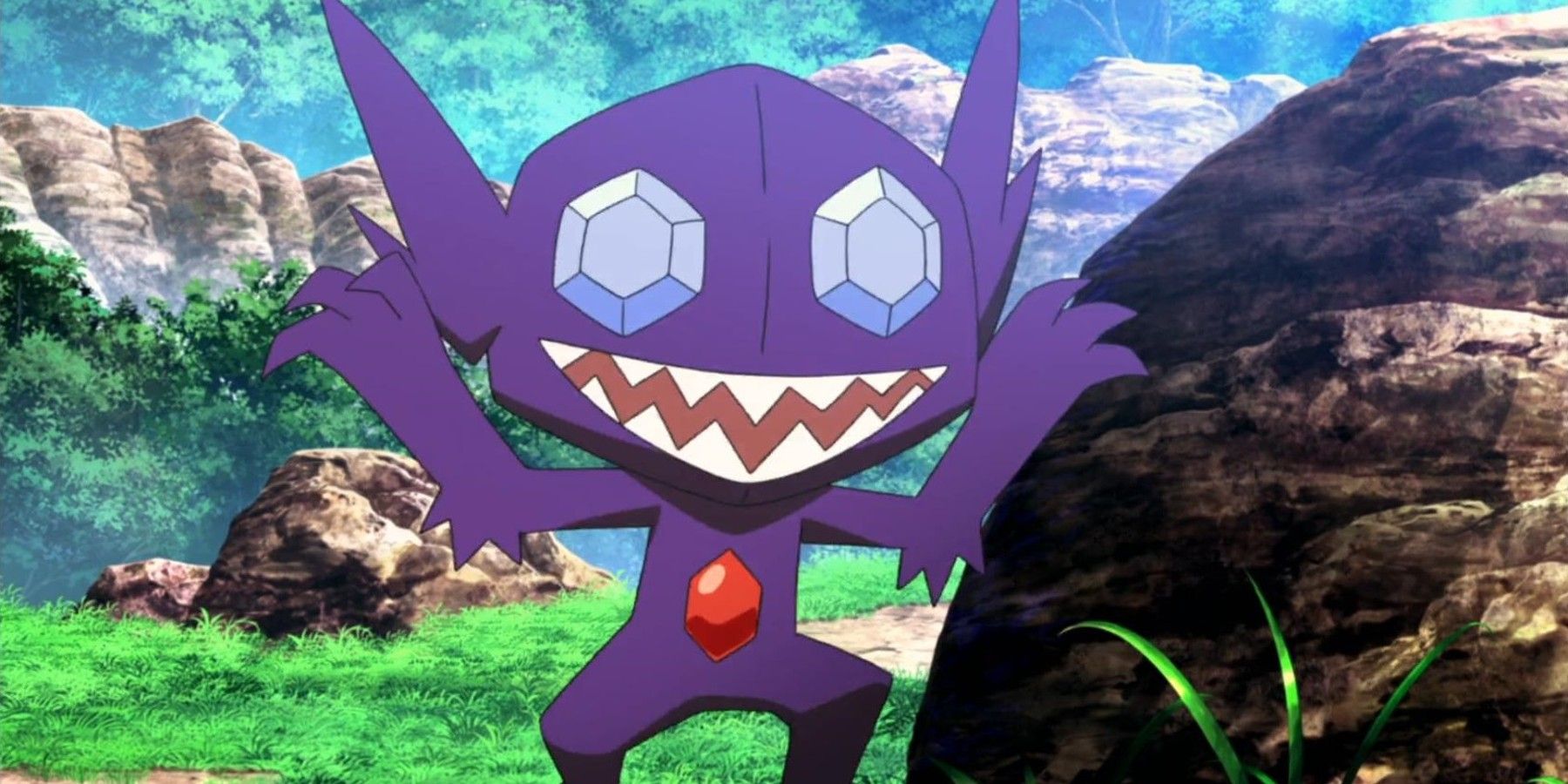 Pokemon fans and talented artists are going all out this Halloween season. Another talented gamer has created a particular spooky version of Sableye. Earlier this month, Togepi also received a spooky makeover. These recent alternate versions are prompting fans to speculate on how more variants should be available. Although there is already a slew of creepy Pokemon out there, who are already perfect for Halloween, seeing other types of Pokemon get all dressed up is refreshing for many gamers.
Ghost-type Pokemon first appeared in Generation 1 in 1996 when Pokemon Red and Pokemon Green debuted in Japan. They are mainly associated with Lavender Town, a location in the Kanto region that became infamous in Pokemon lore. Last year, one fan even created an animation set in Lavender Town. Ash, in the first season of the Pokemon anime, even obtained a Haunter for a brief time to take on the Psychic-type Gym Leader Sabrina. Since the first games hit shelves, The Pokemon Company has come up with even more creepy Pokemon that seem to have been pulled straight out of horror films.
RELATED: Artist Creates Amazing 'New Pokemon Stadium' Concept Art
Talented artist and Pokemon fan Vinsear took to Reddit to share a mummy version of Sableye. This piece of fan art was highly well-received by many in the community, from how perfectly this alternate look fits Sableye to even the sarcophagus that features this Pokemon's likeness. If one looks closely, it also features a tiny Master Ball. Vinsear admitted in the comments that someone had requested they make a Halloween version of Sableye but that they couldn't quite get it right. After quite a few ideas, they eventually decided on scarab eyes which pulled the whole Egyptian theme together. Similar to how digital art has been making the rounds online, physical mediums are also being utilized to showcase Pokemon fan art. One gamer carved Charizard out of wood.
Sableye first appeared in Generation 3, during Pokemon Ruby, Sapphire, and Emerald. The design of this Pokemon features a ruby, sapphire, and emerald gem on its body, most likely a nod to its origins. It's also thought to have been inspired by an alleged real life alien encounter in Kentucky. Known as "The Hopkinsville Goblin," it too had shining eyes, tiny legs, and clawed arms. Allegedly it even sways its hips when it moves, which Sableye also does during its 3D animation. Even innocent-looking Pokemon such as Diglett aren't safe this Halloween, as one fan gave the cute Pokemon quite a morbid makeover.
In terms of how they created the mummy version of Sableye, Vinsear utilized an iPad Pro, an Apple Pencil, and the software Procreate. The talented Pokemon fan was eager to answer other users' questions and earned about 650 upvotes. With Halloween mere weeks away, a bevy of other Halloween fan-art projects are undoubtedly on the way as gamers bide their time until the release of Pokemon Scarlet and Pokemon Violet.
MORE: The Science Behind Pokemon Scarlet and Violet's Regional Fakes
free gems and coins
free gems and coins
free gems and coins
free gems and coins
free gems and coins
free gems and coins
free gems and coins
free gems and coins
free gems and coins
free gems and coins
free gems and coins
free gems and coins
free gems and coins
free gems and coins
free gems and coins
free gems and coins
free gems and coins
free gems and coins
free gems and coins
free gems and coins
free gems and coins
free gems and coins
free gems and coins
free gems and coins
free gems and coins
free gems and coins
free gems and coins
free gems and coins
free gems and coins
free gems and coins