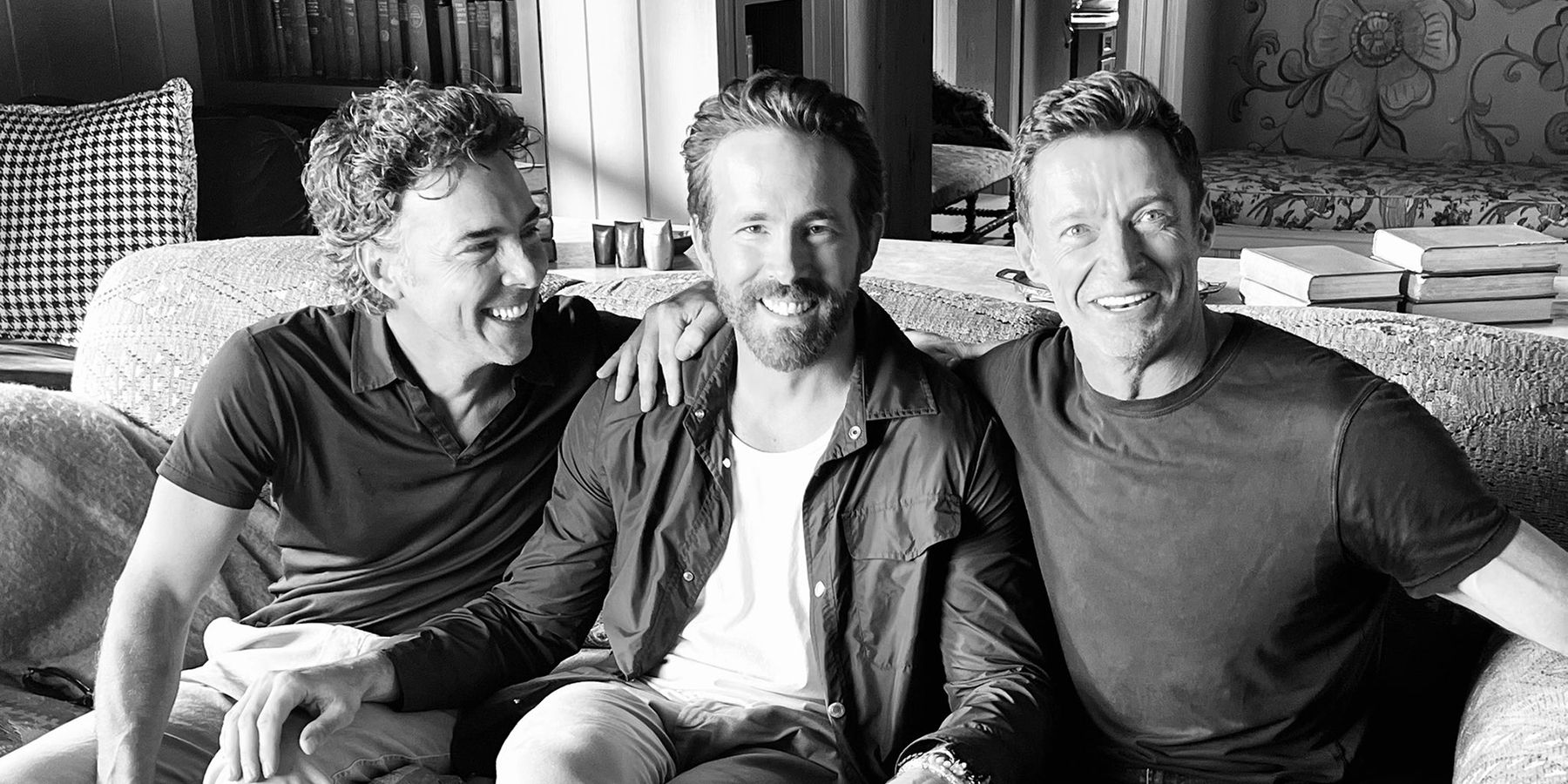 The Deadpool franchise sent quite a few shockwaves through the internet when it was revealed that Hugh Jackman would be returning as Wolverine for Ryan Reynolds' Deadpool 3. However, it appears this development has been known by those in production for weeks, as revealed by the film's director Shawn Levy.
It was no secret that Reynolds wanted to reunite with Jackman for a Deadpool/Wolverine crossover, and Levy revealed that he had known this bit of information for weeks. With it now out in the open, Levy was finally free to give his thoughts on the matter. It truly feels as though Levy is excited to not only get Deadpool 3 into production but to talk about it as well.
RELATED: Deadpool 3: Ryan Reynolds Confirms Hugh Jackman Will Play Wolverine And Reveals Release Date
On Twitter, Levy attributed the Netflix hit Stranger Things with helping him learn how to keep such a big secret from being revealed before when it was intended. "I want to take a minute to thank #StrangerThings for training me to keep my big mouth shut. This news has been burning a hole in my lips for weeks now." What's more is that, now that it's out in the open that Hugh Jackman is coming back to play Wolverine, Levy tweeted out a picture with him, Jackman, and Reynolds all appearing excited for Deadpool while sarcastically saying, "Too bad this gig is gonna be such a drag…"
Deadpool 3 is going to be Levy's third collaboration with Reynolds, having directed Free Guy and The Adam Project over the past two years. He has also been an executive producer of Stranger Things since the show first started in 2016 and has directed multiple episodes in each season. Levy has also technically collaborated with Jackman in the past, but only very briefly. Levy directed the Night at the Museum trilogy, which had Jackman make a small cameo as a stage actor. Better yet, Jackman even did an impression of his Wolverine during that movie.
Props to Levy for being able to keep a lid on everything leading up to the reveal, and props to everyone involved for doing the same. These days, we're seeing massive spoilers get leaked before a big movie was about to be released. It had been speculated for years that Andrew Garfield and Tobey Maguire would return as their respective Spider-Mans in Spider-Man: No Way Home. It had even been leaked that their returns would indeed happen before it was confirmed upon the film's release. In the internet era, it is truly difficult to keep such huge news like that under wraps. Perhaps Levy could teach those who know such big news how to keep that to themselves until it's appropriate.
That doesn't necessarily mean they're out of the woods. Now that it's confirmed that Deadpool and Wolverine will be in the same movie, fans will ask for more details about how they fit into the Marvel Cinematic Universe when it's all said and done. They also might ask if this is the introduction to the X-Men that they've been badly pining for since Disney's acquisition of Fox studios. If Levy truly has got this down, he's got his work cut out for him.
Deadpool 3 is slated for release on September 6, 2024.
MORE: Deadpool 3: Best MCU Characters For Deadpool To Interact With
Source: Shawn Levy/Twitter




Source link
[colabot]