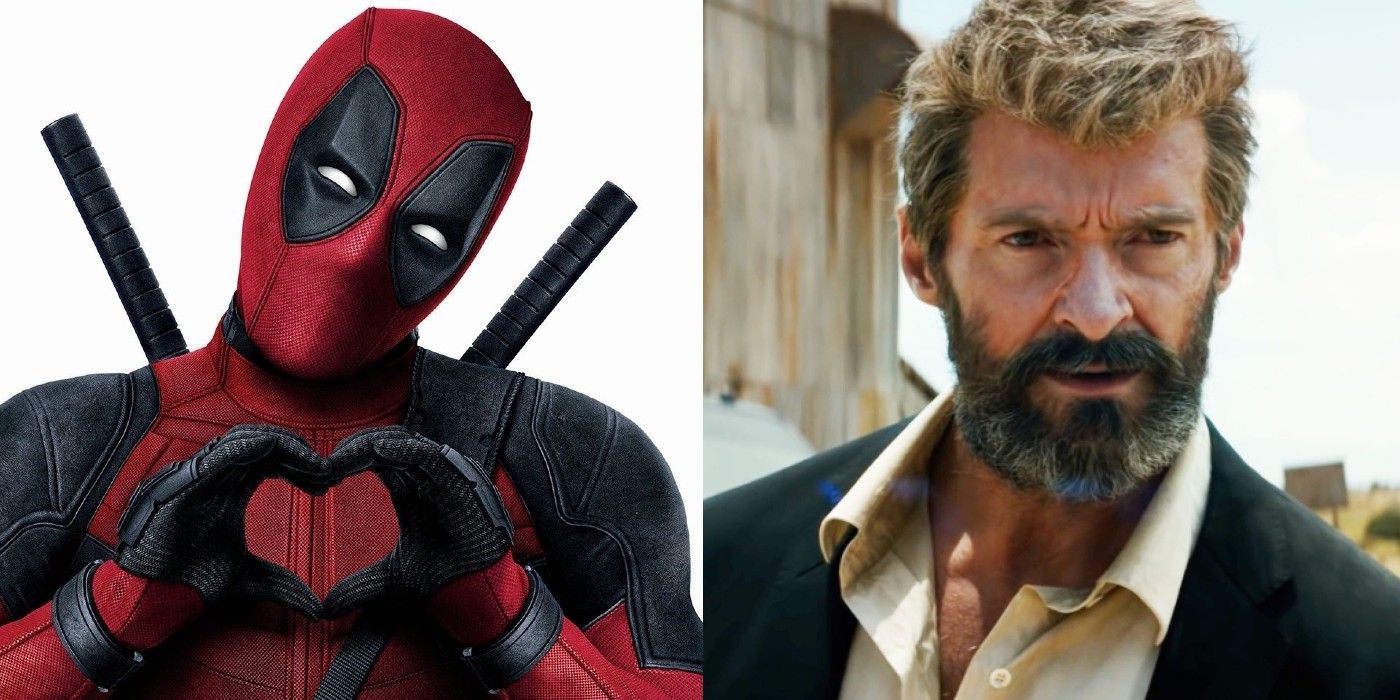 Three and half years after Deadpool 2 came out, fans have been wondering when Deadpool 3 is coming, who will be involved, and how will the merc with a mouth be featured in the Marvel Cinematic Universe. Star Ryan Reynolds finally gave the fans an update that answers at least two of those questions.
Reynolds reiterated that the plan will be to set the next Deadpool installment in the MCU in some capacity, but the more exciting news is that Hugh Jackman has been revealed to be coming back to play his iconic version of Wolverine for the upcoming sequel. Reynolds also revealed the release date for the movie as September 6, 2024.
RELATED: Black Panther: Wakanda Forever Funk Pops Hints At T'Challas's Successor
Reynolds posted a video on his Twitter page revealing what had been going on regarding the development. In the video, Reynolds said that while Deadpool's first appearance in the MCU "needs to be special" and that they had to "stay true to the character," Reynolds had strongly implied that they were stuck. That was until Jackman, who was walking subtly in the background behind Reynolds, was asked if he wanted to play Wolverine again, to which Jackman responded saying, "Yeah, sure Ryan." That was soon followed with the caption, "Coming Hughn" with Whitney Houston's "I Will Always Love You" playing in the background that would later reveal that a Deadpool/Wolverine crossover was in the works for Deadpool 3.
This will be the first time Jackman has played Wolverine since playing him for what was apparently seen as his last time in 2017's Logan. With Jackman onboard for another movie as the Wolverine, this will also be the second time he and Reynolds have played the respective comic book characters in a live-action film, having first played them in X-Men Origins: Wolverine in 2009. The two movies are widely viewed on the opposite superhero movie spectrum, with Logan commonly being hailed as one of the greatest ones ever made while X-Men Origins: Wolverine is commonly regarded as one of the worst.
Overall, this is exciting news considering it's been no secret that Reynolds has wanted to act opposite Jackman's Wolverine for years now. Seeing the dynamic between the two should be exciting not just because of how popular the two characters are but because of how well both Reynolds and Jackman have captured the essence of both characters in their previous films. Seeing how fundamentally opposite they are as characters could make for some of the best onscreen chemistry we've seen in the superhero movie revolution. Of course, just because you have the ingredients for something legendary does not mean the film itself will become just that.
Alas, there is cause for concern. Jackman went out on top when he played old man Logan one last time in Logan. Everything about that movie was perfectly executed, with Jackman at the very center of it. To see that potentially get diminished could be not only seen as a slap in the face to the fans, but it could also be the death blow to the MCU. They must get everything right again to ensure that doesn't happen. Then again, If the MCU can redeem The Amazing Spider-Man franchise and renew fan interest in Tobey Maguire thanks to the efforts in Spider-Man: No Way Home, then fans have every reason to believe they can do it again.
Deadpool 3 is set to release September 6, 2024.
MORE: Deadpool 3: Best MCU Characters For Deadpool To Interact With
Source: Ryan Reynolds|Twitter




Source link
tiktok coins free 2022 generator
tiktok coins free 2022 generator
tiktok coins free 2022 generator
tiktok coins free 2022 generator
tiktok coins free 2022 generator
tiktok coins free 2022 generator
tiktok coins free 2022 generator
tiktok coins free 2022 generator
tiktok coins free 2022 generator
tiktok coins free 2022 generator
tiktok coins free 2022 generator
tiktok coins free 2022 generator
tiktok coins free 2022 generator
tiktok coins free 2022 generator
tiktok coins free 2022 generator
tiktok coins free 2022 generator
tiktok coins free 2022 generator
tiktok coins free 2022 generator
tiktok coins free 2022 generator
tiktok coins free 2022 generator
tiktok coins free 2022 generator
tiktok coins free 2022 generator
tiktok coins free 2022 generator
tiktok coins free 2022 generator
tiktok coins free 2022 generator
tiktok coins free 2022 generator
tiktok coins free 2022 generator
tiktok coins free 2022 generator