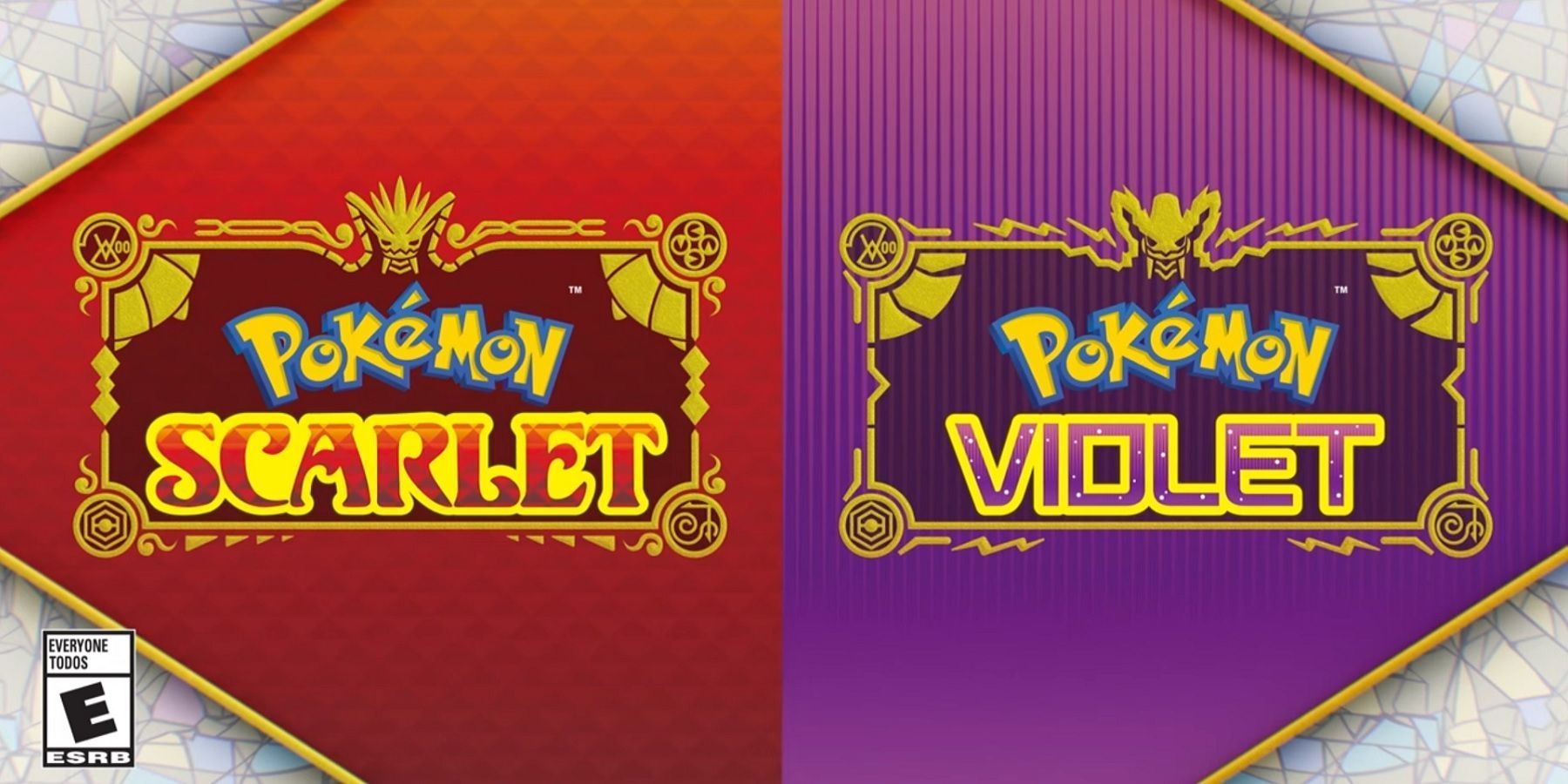 Like past games, Pokemon Scarlet and Violet will feature a set of non-mascot legendaries similar to the legendary birds of Kanto, the legendary dogs of Johto, the legendary titans of Hoenn, and so on. However, whereas these Pokemon often come in trios, Pokemon Scarlet and Violet will reportedly feature a quartet, and one fan has taken the time to design these Pokemon in their own style.
A legendary quartet isn't without precedent. It seems Game Freak and The Pokemon Company have focused on expanding these collections of legendary Pokemon, with the legendary titans getting additions throughout the franchise like Regigigas, Regieleki, and Regidrago, as well as Pokemon Legends: Arceus expanding the Forces of Nature trio into a quartet with Enamorous. It seems the Forces of Nature may be somewhat related to these new legendaries too.
RELATED: Pokemon Fan Animation Shows Klawf in Black and White Style
According to reliable leaks from Khu and Kaka, the legendary quartet of Pokemon Scarlet and Violet are based on the Four Perils, which are four malevolent creatures found within Chinese mythology. They are opposed to the Four Benevolent Animals of Chinese Mythology, on which the Forces of Nature's Therian Formes are all based. These creatures are said to all share a Dark-type, with the specific types being Grass/Dark, Fire/Dark, Ice/Dark, and Ground/Dark. Twitter user Subarashii designed their own versions of these legendaries, as seen below.
Each is an interesting design with strong typings, to be sure. The Grass/Dark Pokemon is based on a snail, the Fire/Dark is an out-of-water fish, the Ice/Dark type looks like a sabertooth tiger (without the teeth), and the Ground/Dark is based on a certain Chinese deer. Now, notably, these Pokemon don't seem much like how the Four Perils are described, but it's unlikely they share much design inspiration from the mythology in-game. After all, two are simply described: "a reckless, stubborn creature" and a "gluttonous beast." One is described as a "monstrous creature that eats people" and the other is a "yellow-winged creature of chaos with six legs and no face."
At the same time, it cannot be ruled out that the Four Perils may have more terrifying forms based on these legends. Based on their connection with the Forces of Nature's Therian forms, it could very well be these Pokemon feature two forms: a standard/Incarnate form, like these, and a secondary form based on their Perils. Or it could be these come later or not at all. Either way, these designs are interesting, and it'll be nice to see how close they come to the true forms whenever Pokemon Scarlet and Violet reveal them properly.
Pokemon Scarlet and Violet release on November 18 for Nintendo Switch.
MORE: A Nuzlocke Run Can Make Pokemon Scarlet and Violet Players Build Stronger Bonds
bottikcointo
bottikcointo
bottikcointo
botcoinsarabe
botcoinsarabe
botcoinsarabe
botcoinsarabe
botcoinsarabe
botcoinsarabe
botcoinsarabe
botcoinsarabe
botcoinsarabe
botcoinsarabe
botcoinsarabe
botcoinsarabe
botcoinsarabe
botcoinsarabe
botcoinsarabe
botcoinxsnet.online
botcoinxsnet.online
botcoinxsnet.online
botcoinxsnet.online
botcoinxsnet.online
botcoinxsnet.online
botcoinxsnet.online
botcoinxsnet.online
botcoinxsnet.online
botcoinxsnet.online
botcoinxsnet.online
botcoinxsnet.online
botcoinxsnet.online
botcoinxsnet.online
botcoinxsnet.online
botcoinxsnet.online
botcoinxsnet.online
botcoinxsnet.online
botcoinxsnet.online
botcoinxsnet.online
botcoinxsnet.online
botcoinxsnet.online
botcoinxsnet.online
botcoinxsnet.online
botcoinxsnet.online
botcoinxsnet.online
botcoinxsnet.online
botcoinxsnet.online
botcoinxsnet.online
botcoinxsnet.online
botinstagramfollowers
botinstagramfollowers
botinstagramfollowers
botinstagramfollowers
botinstagramfollowers
botinstagramfollowers
botinstagramfollowers
botinstagramfollowers
botinstagramfollowers
botinstagramfollowers